The design has been created to draw in all visitors and passers by from all communities, encouraging them to share in every emerging new chapter in the BBC Birmingham story in a way that is surprising, engaging, up close and hands on.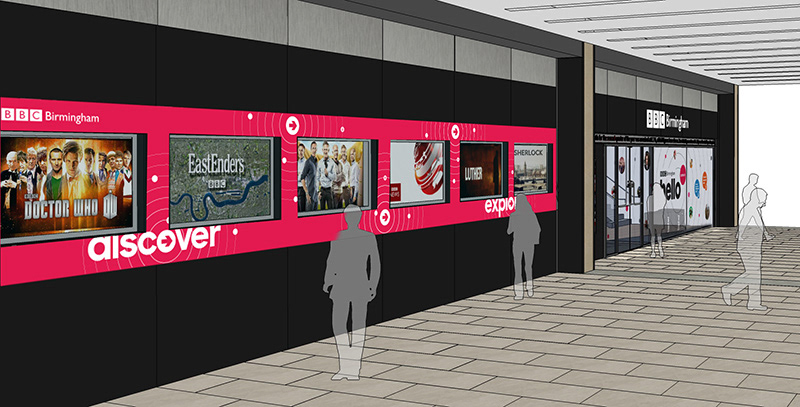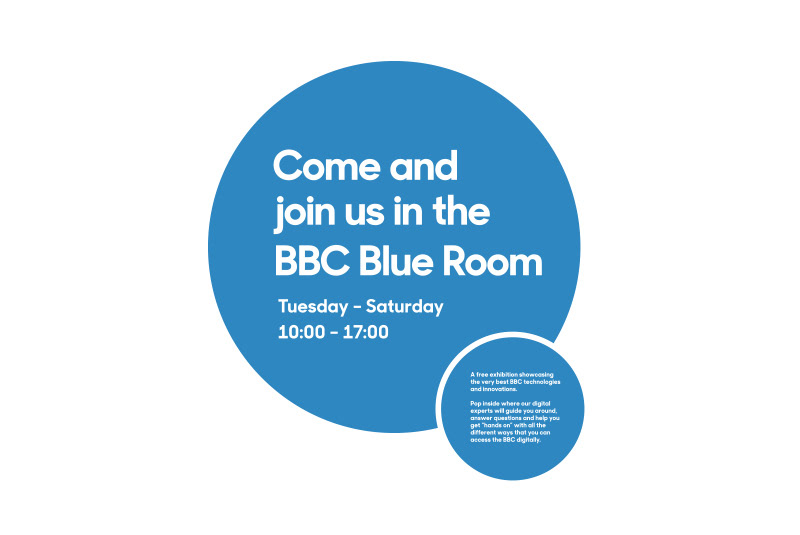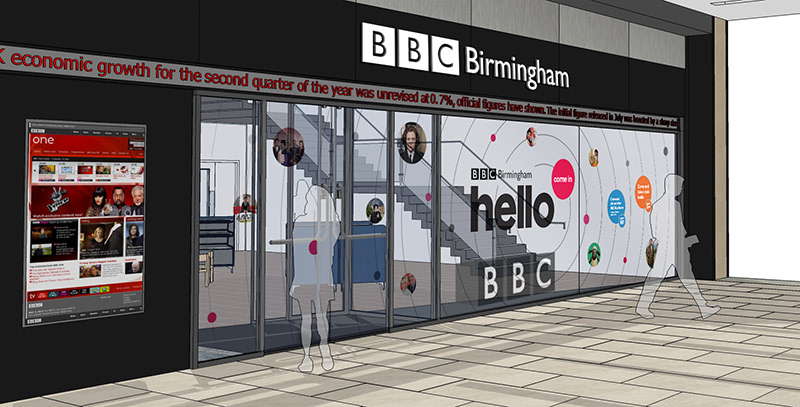 Owning the exterior such as utilising the large screens to their full potential, incorporating directional signage along the length of the wall, displaying a clear, welcoming call to action and promoting the public offers such as the Tour and Blue Room on the front windows makes it obvious to passers by that the BBC Birmingham is open to the general public.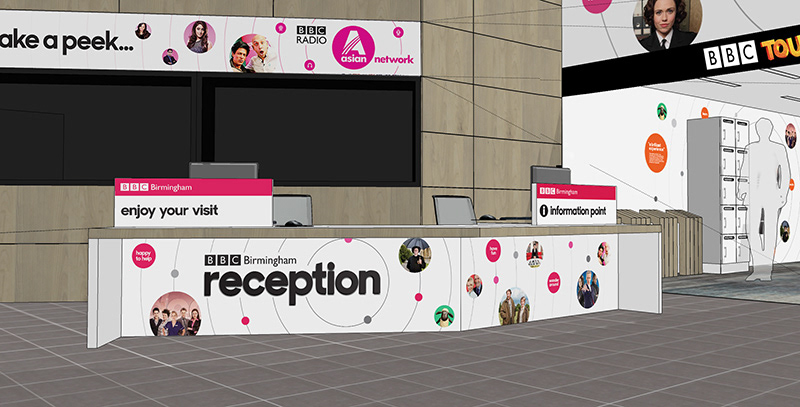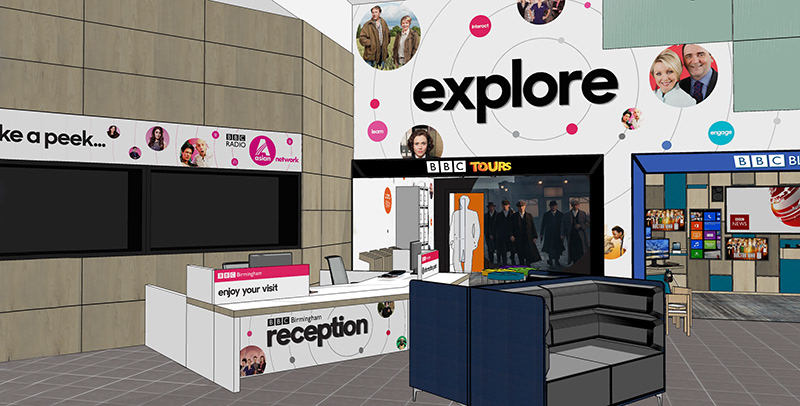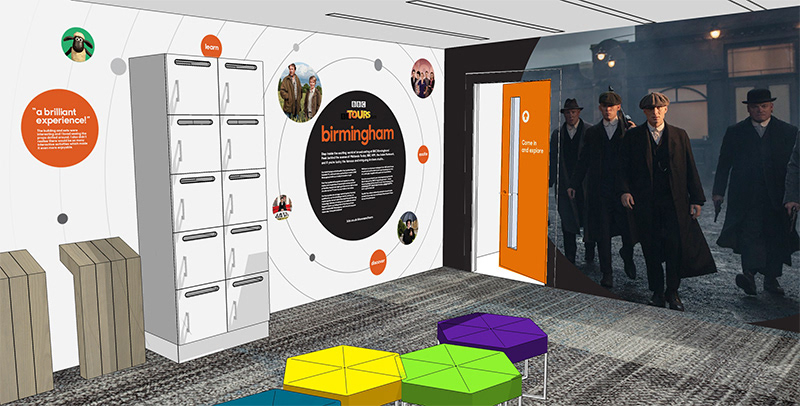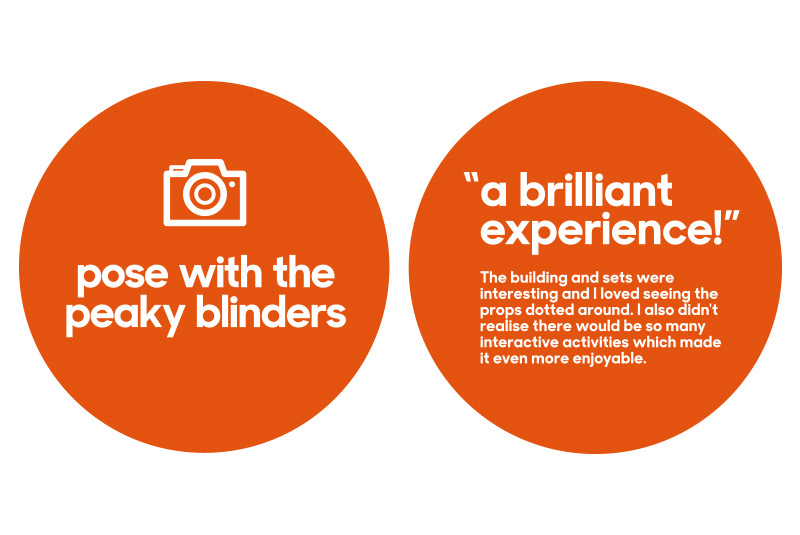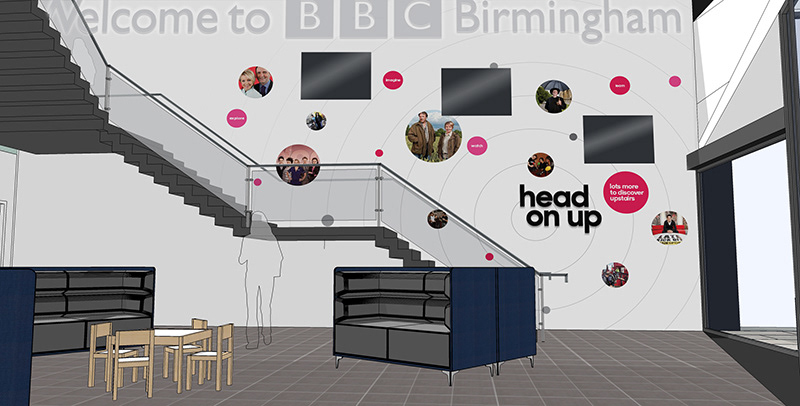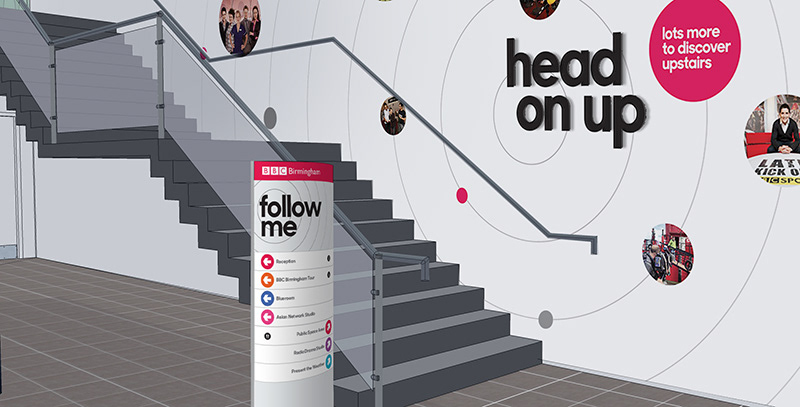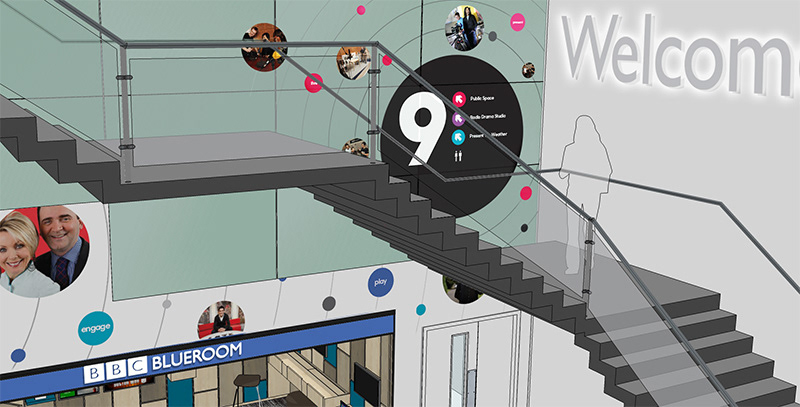 Colour coded signage is simple, clear and welcoming to make it as easy as possible for visitors to navigate the space.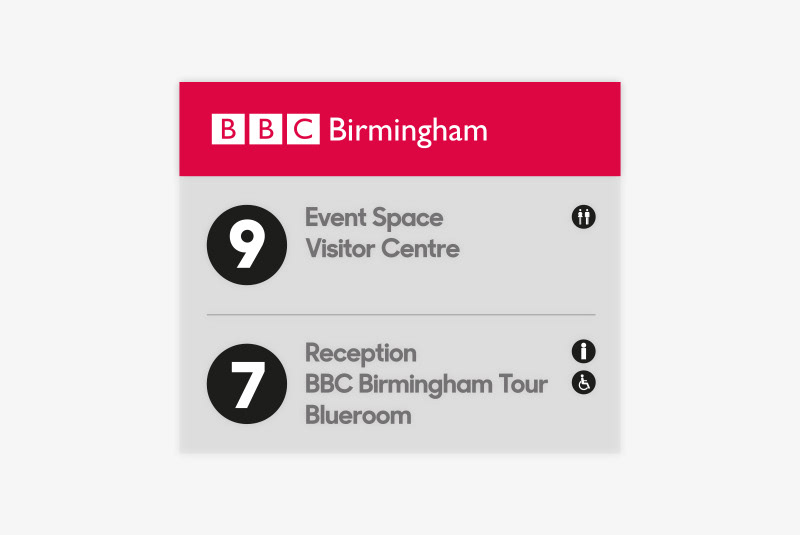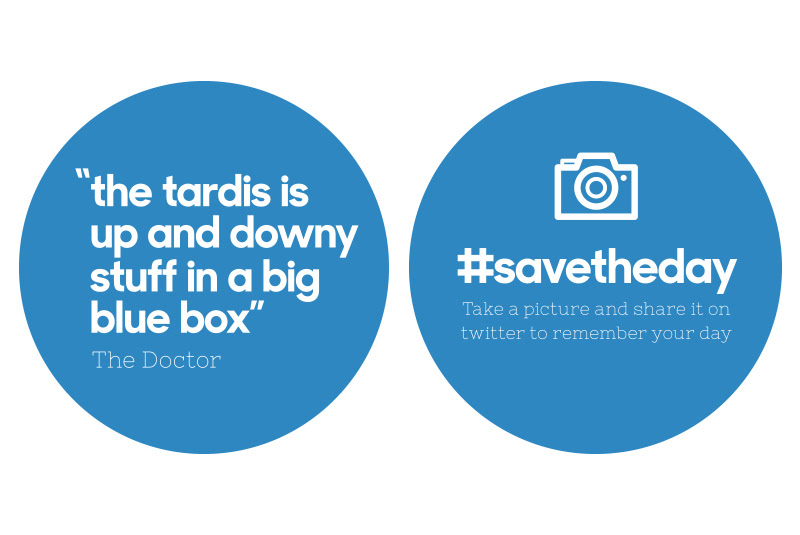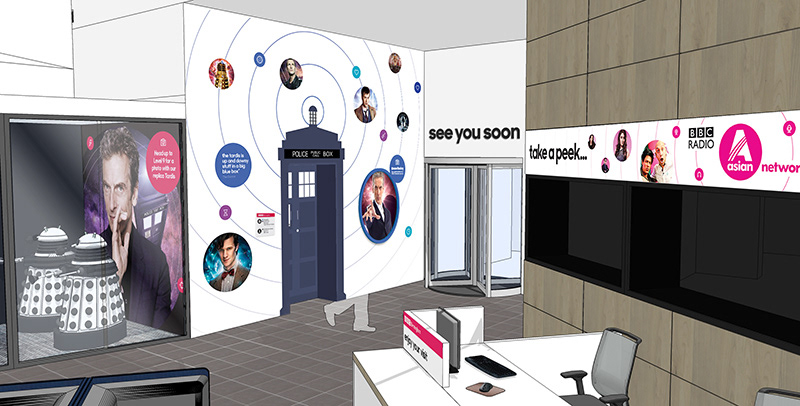 The highlight of the space is the Dr. Who section as you enter from the main Mailbox forecourt. There are replica Darleks on display which allow for a photo opportunity, and the reception area lift has been designed to resemble the Doctor's famous time-travelling Tardis. Both features allow visitors to engage with a popular example of BBC output.