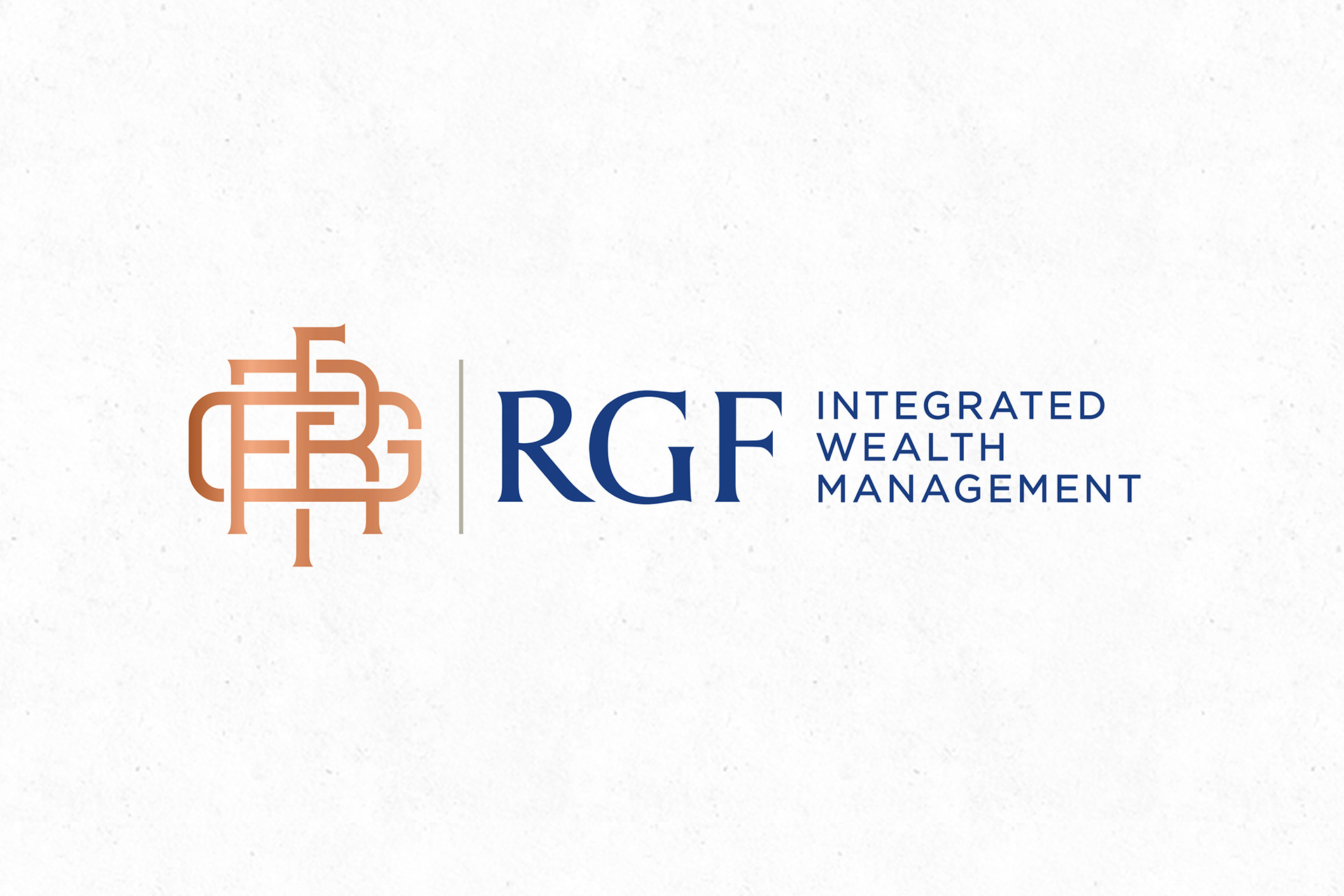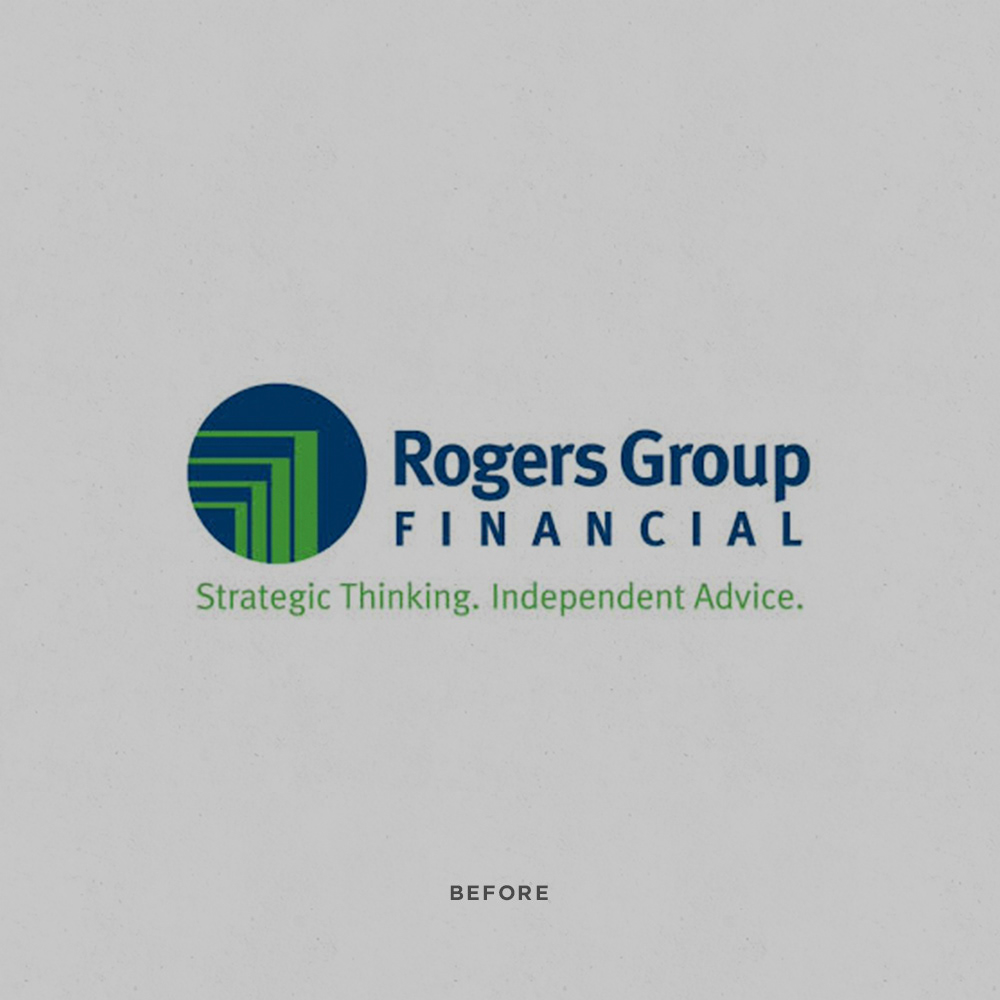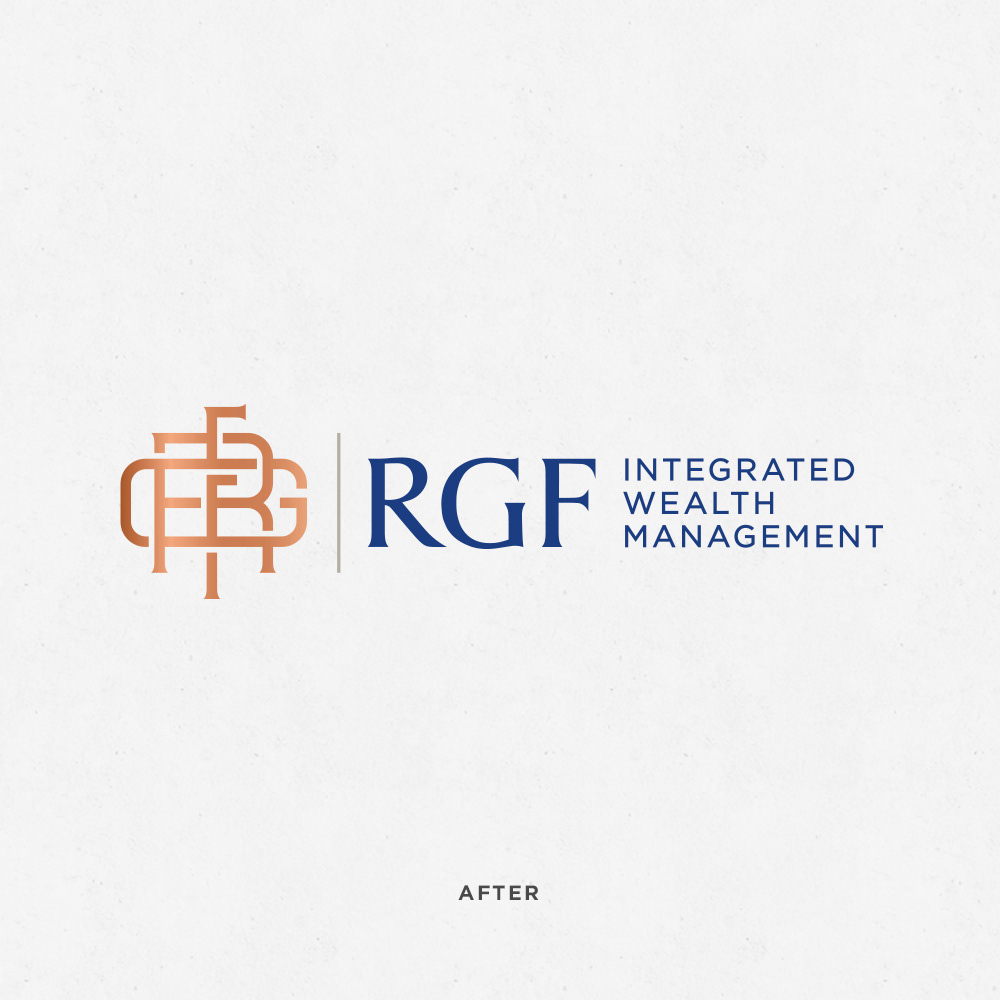 Financial planning is a category with many competitors and when it comes down to it, little actual differentiation. So we had to find a new way to tell the RGF story, a distinct way to inspire people and a way to frame what they do.  They were also interested in the potential for a new brand name. Through the process, we helped align the team on a modification of their name to RGF Integrated Wealth Management. This ensured the brand was modernized while still expressing confidence and trust, while retaining their 45-year lineage.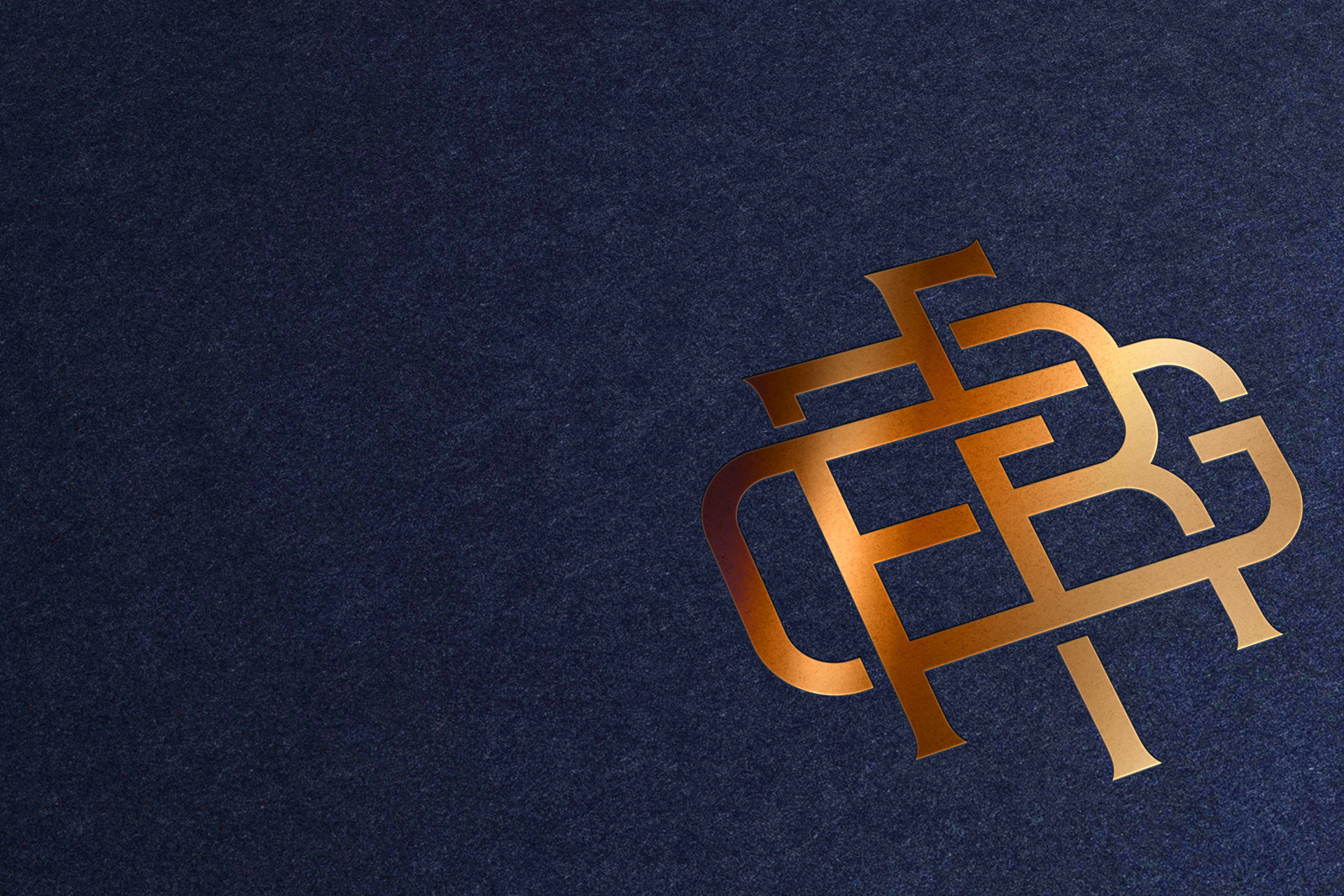 The mark itself is based on traditional ligatures - a nod to the company's long history, while the interplay of the 3 interlocking letterforms is representative of the integration, trust and connectivity RGF offer their clients. The colour choice elevates the brand whilst keeping it contemporary and the serif typography has enough quirk to inject a little personality and character within the category space, whilst but still maintaining a look and feel of sophistication.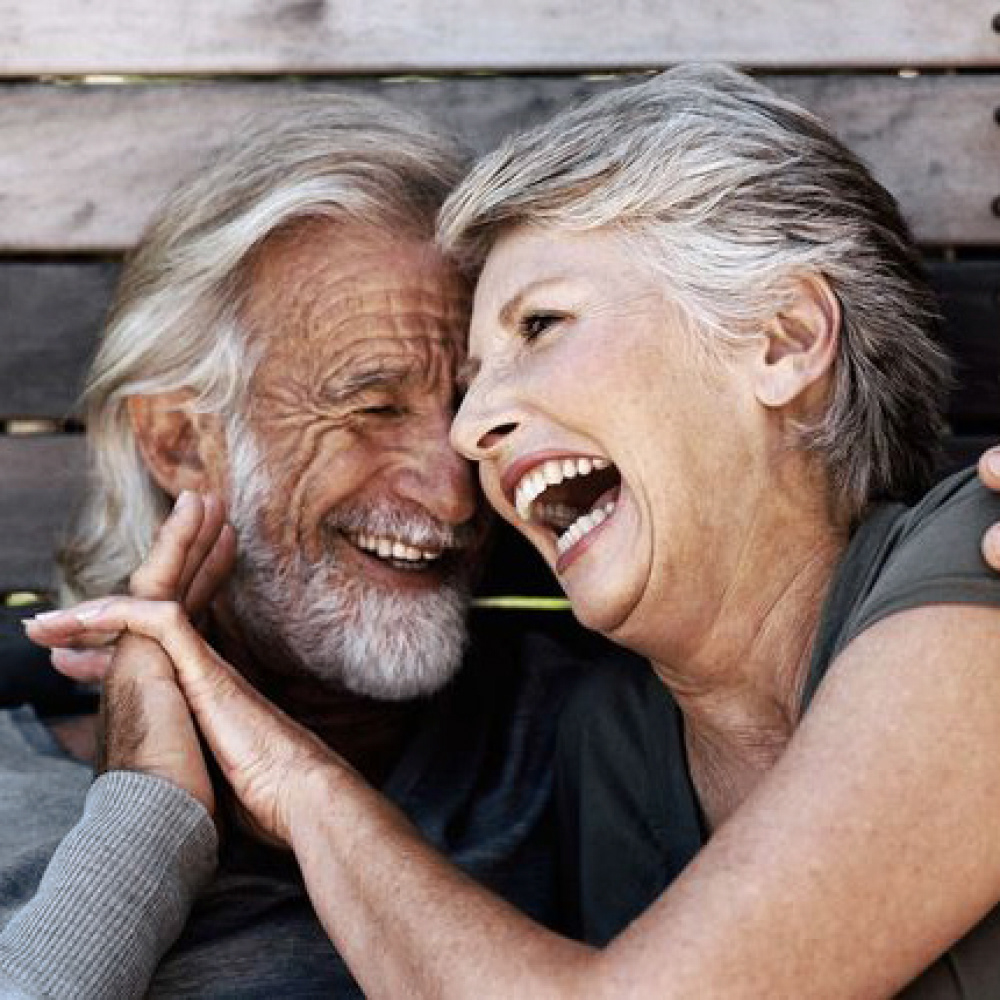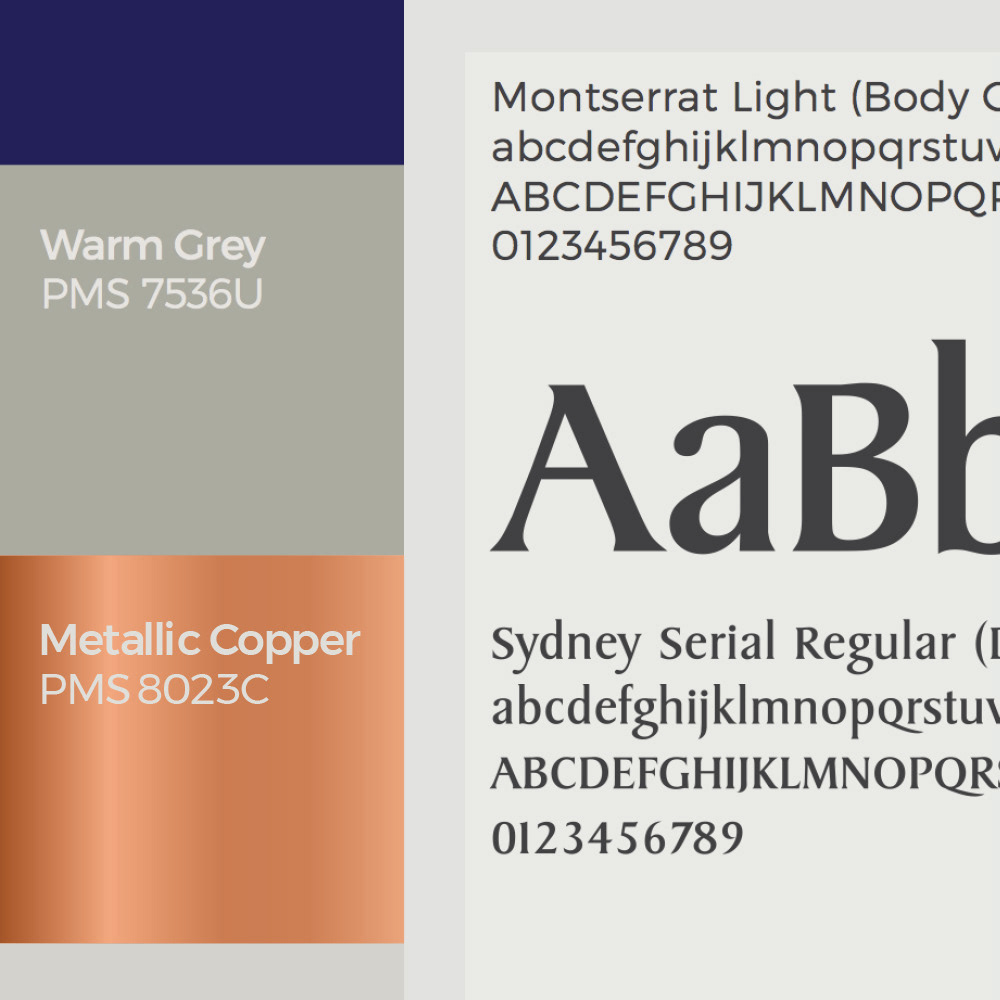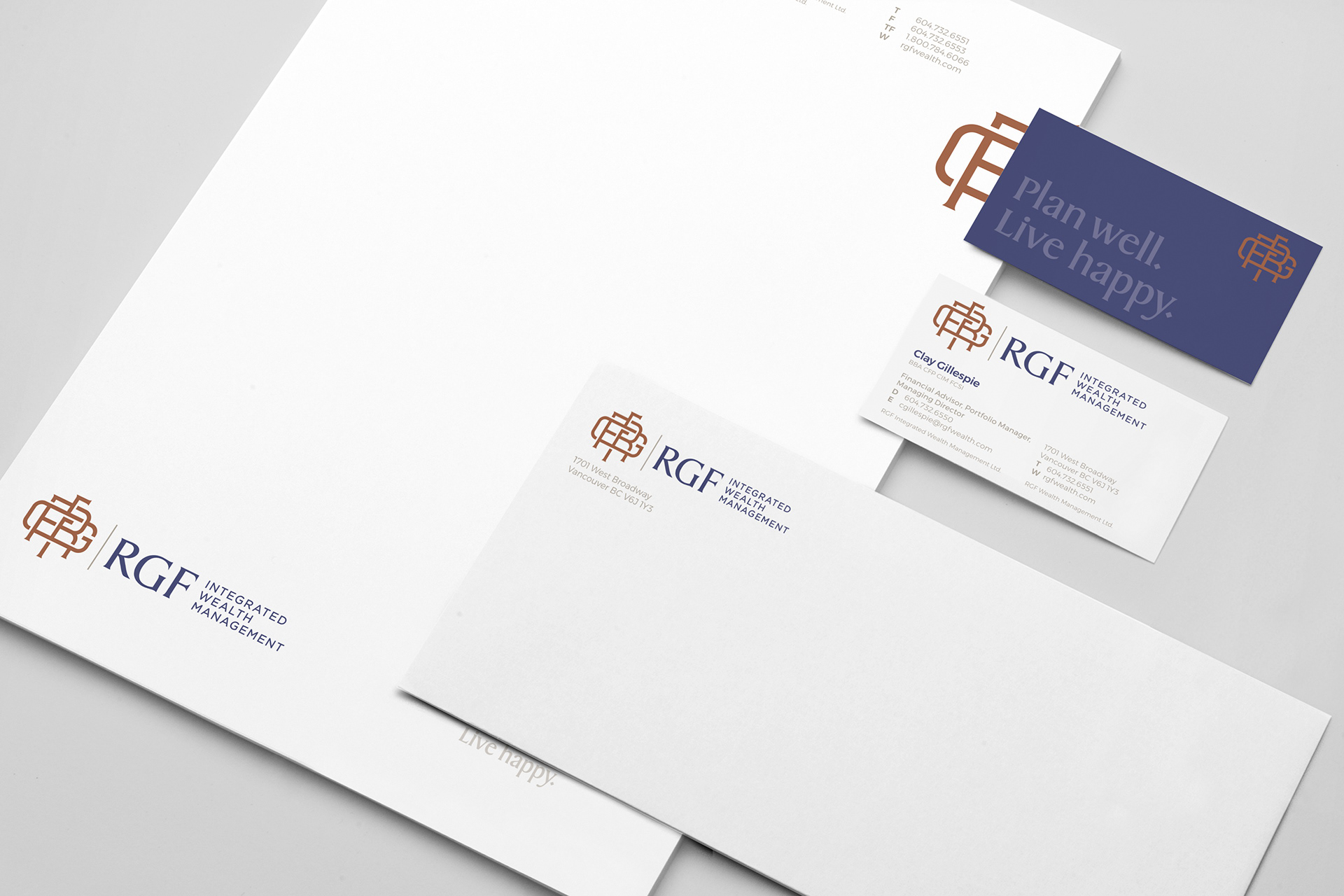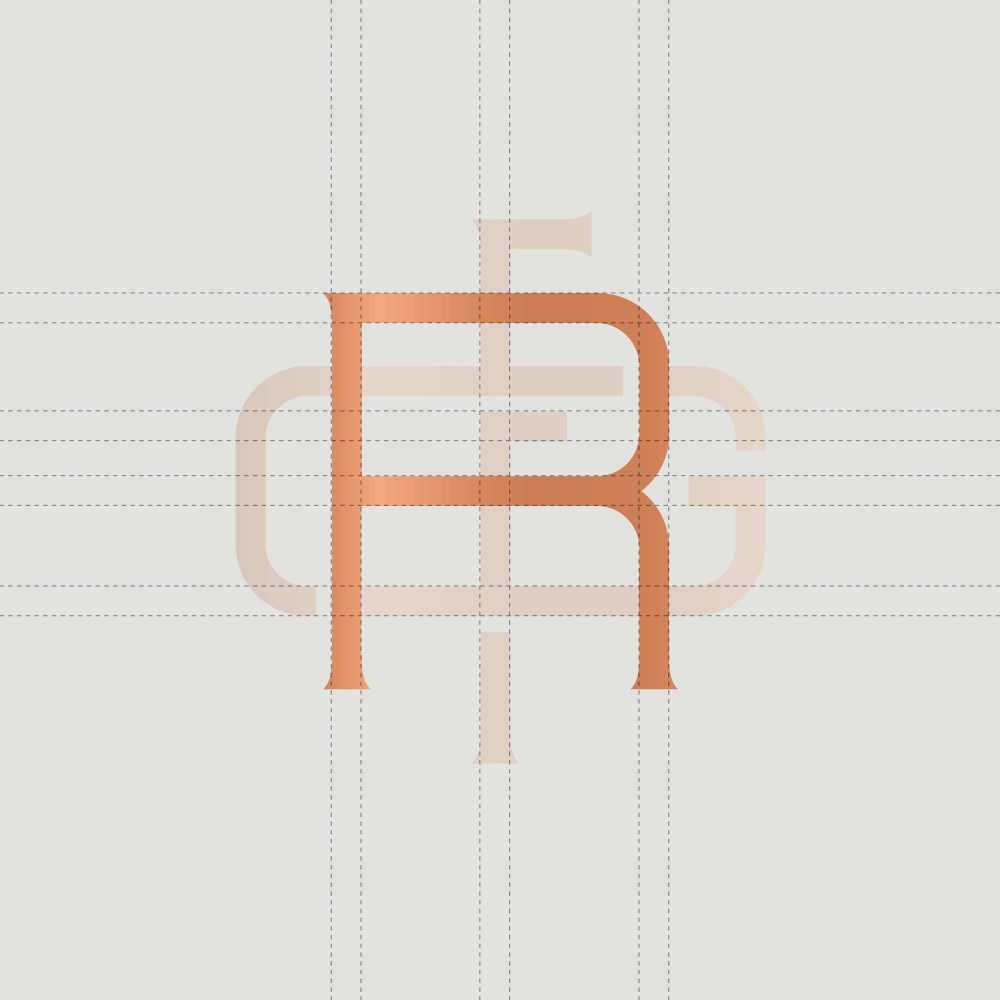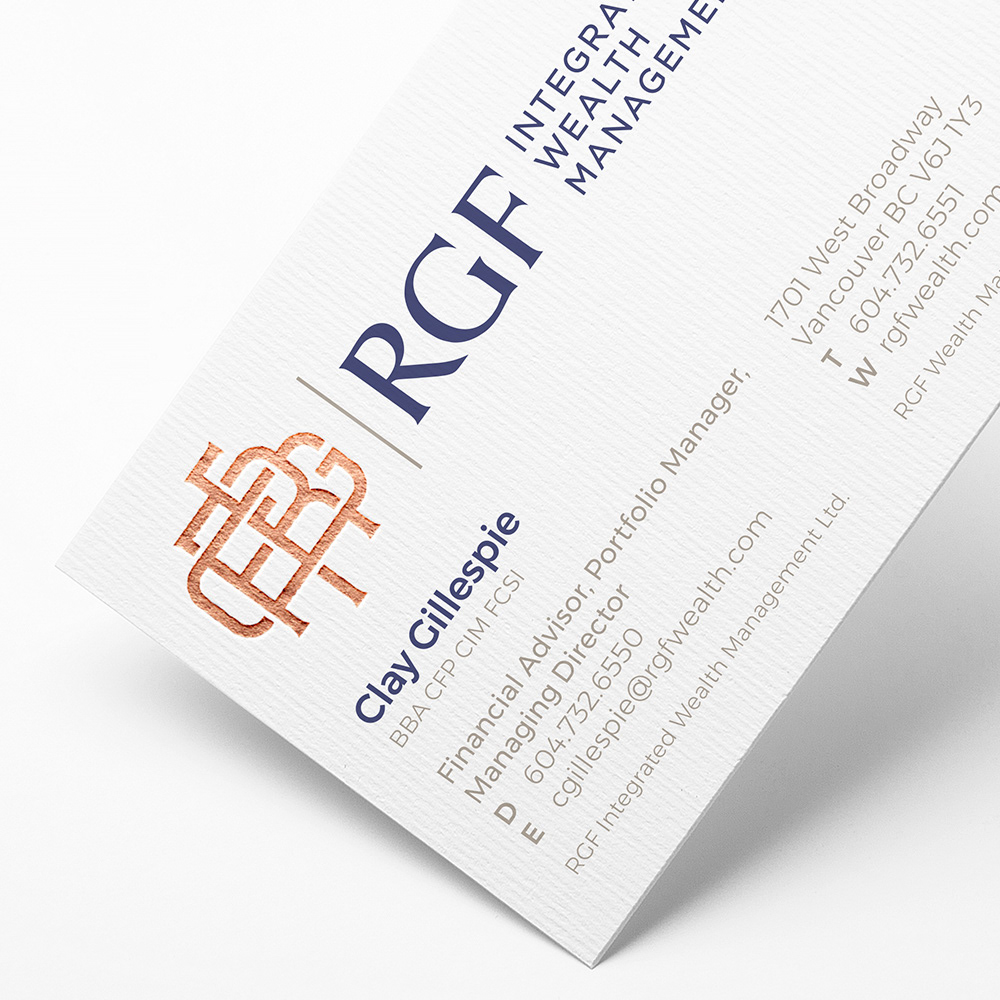 A robust set of rules and guides were used in creating the Brand mark itself, as well as it's relationship with the tag line.
Prominently located in downtown Vancouver, I translated the new brand visual language into RGF's office environment and exterior signage for a grand launch of their new brand.