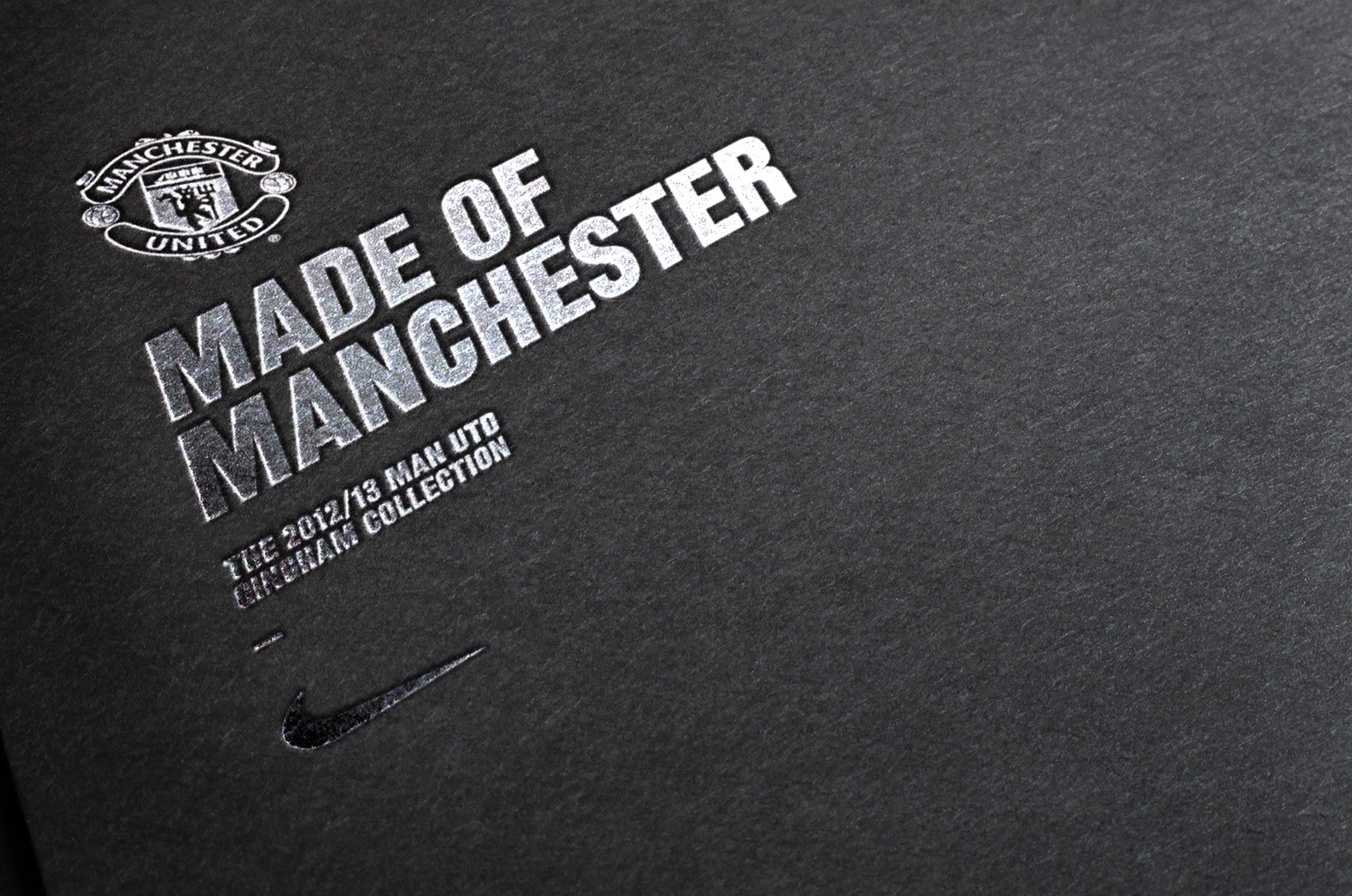 Nike used Gingham, a fabric originally exported to the world from Manchester, in their 2012/13 Manchester United home shirt design. This was a nod to Manchester United's industrial heritage, but also a demonstration of the Club's position as a modern day global exporter of football. Our challenge was to showcase the new home kit alongside the launch of the Gingham inspired Express apparel collection; connecting Nike with the club's fans and the industrial heritage of the city.

The complex idea was communicated by commissioning Mancunian street poet
Mike Garry
 to write and record 'The Threads that Weave'. It effortlessly joined the dots between the shirt, the club and the city in an authentic way. This was consolidated with a photo-shoot that captured three key players; Rio Ferdinand, Tom Cleverley and Danny Welbeck in iconic locations around Manchester's bohemian Northern Quarter. Imagery of the likes of Rio in a record store demonstrated the players connecting with modern day Manchester whilst wearing the apparel range.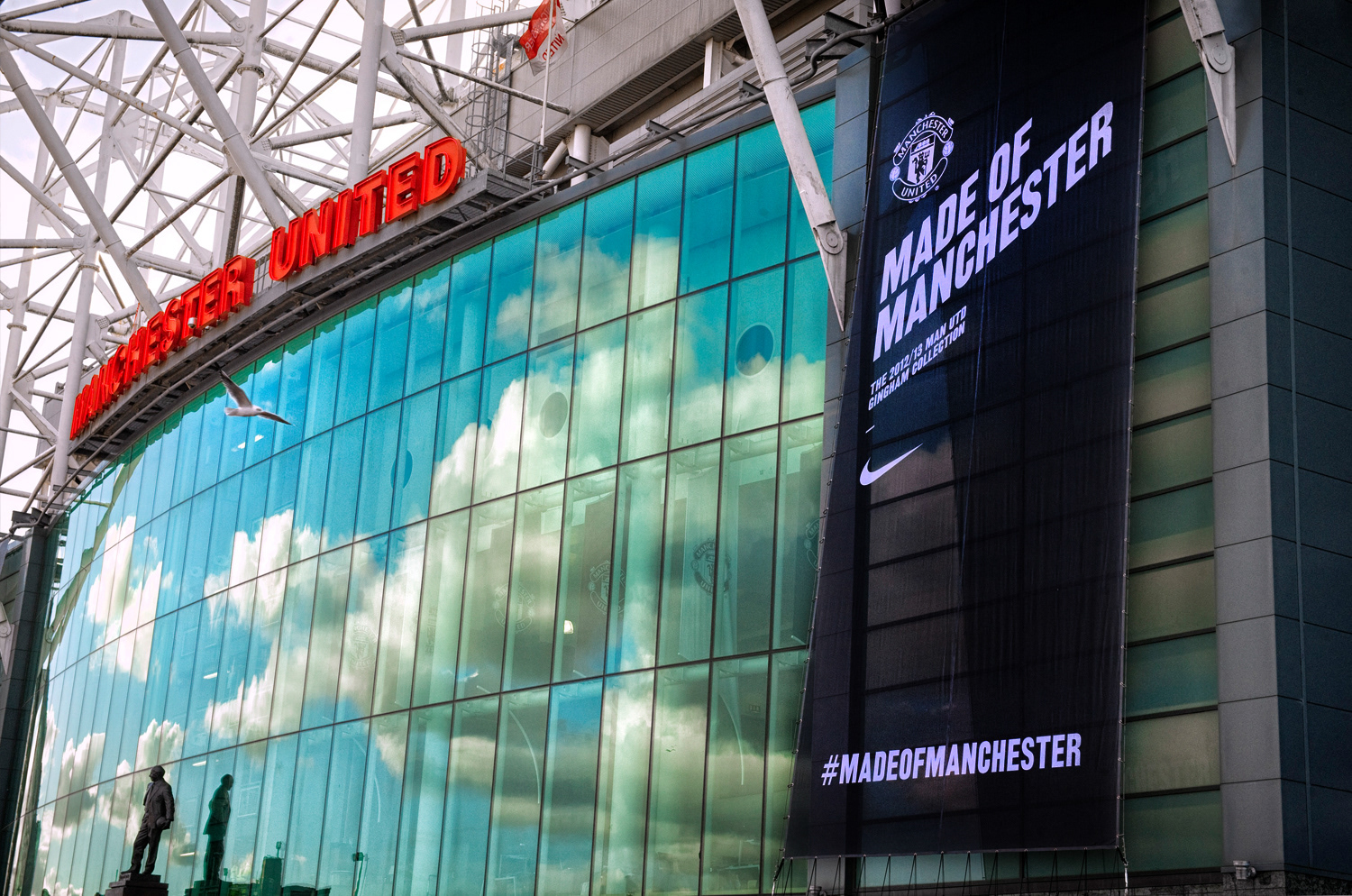 I was challenged with taking all these elements/components and applying them across all Manchester United platforms to run in conjunction with Nike's sponsored game at Old Trafford as well as the wider campaign.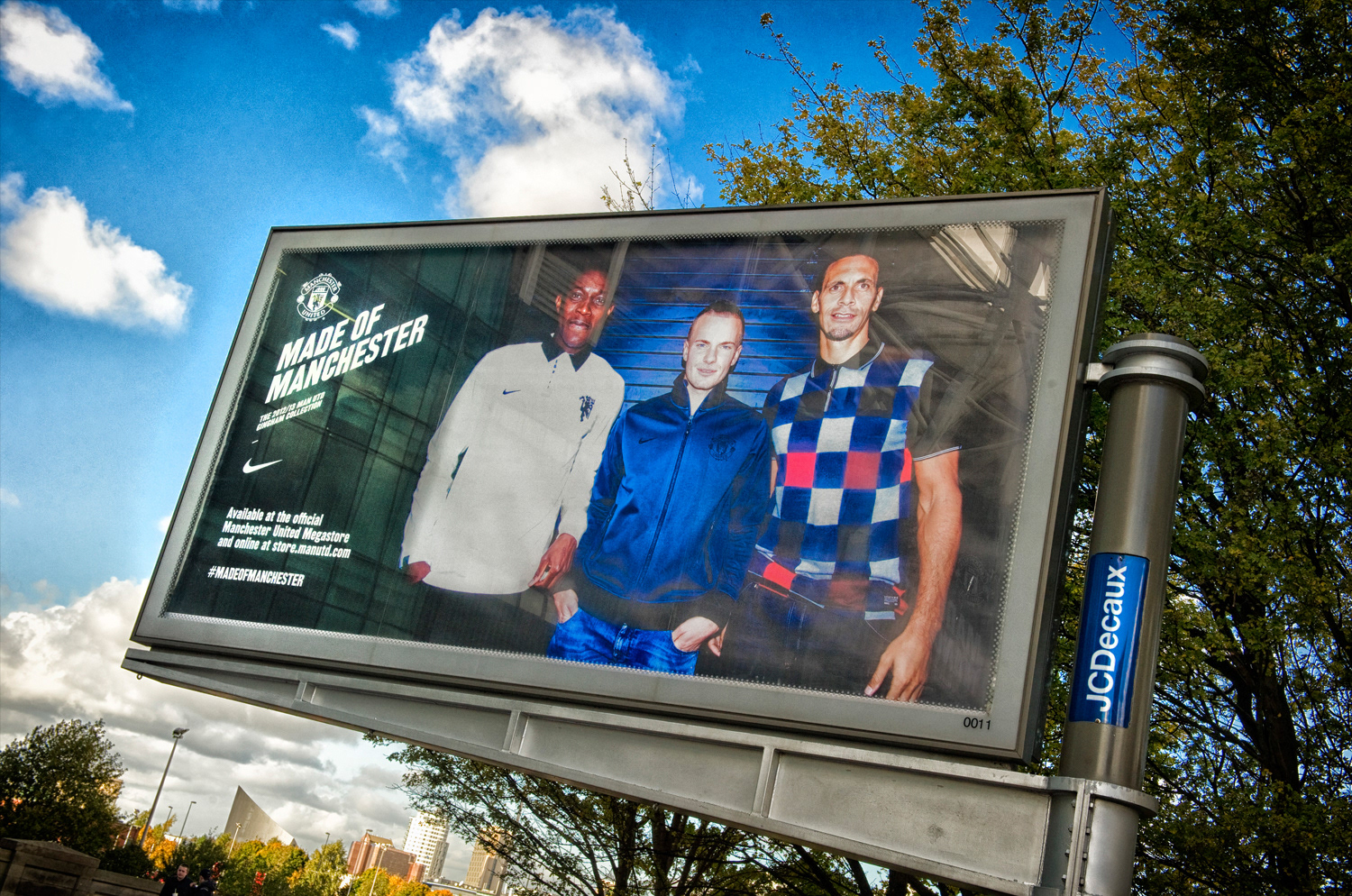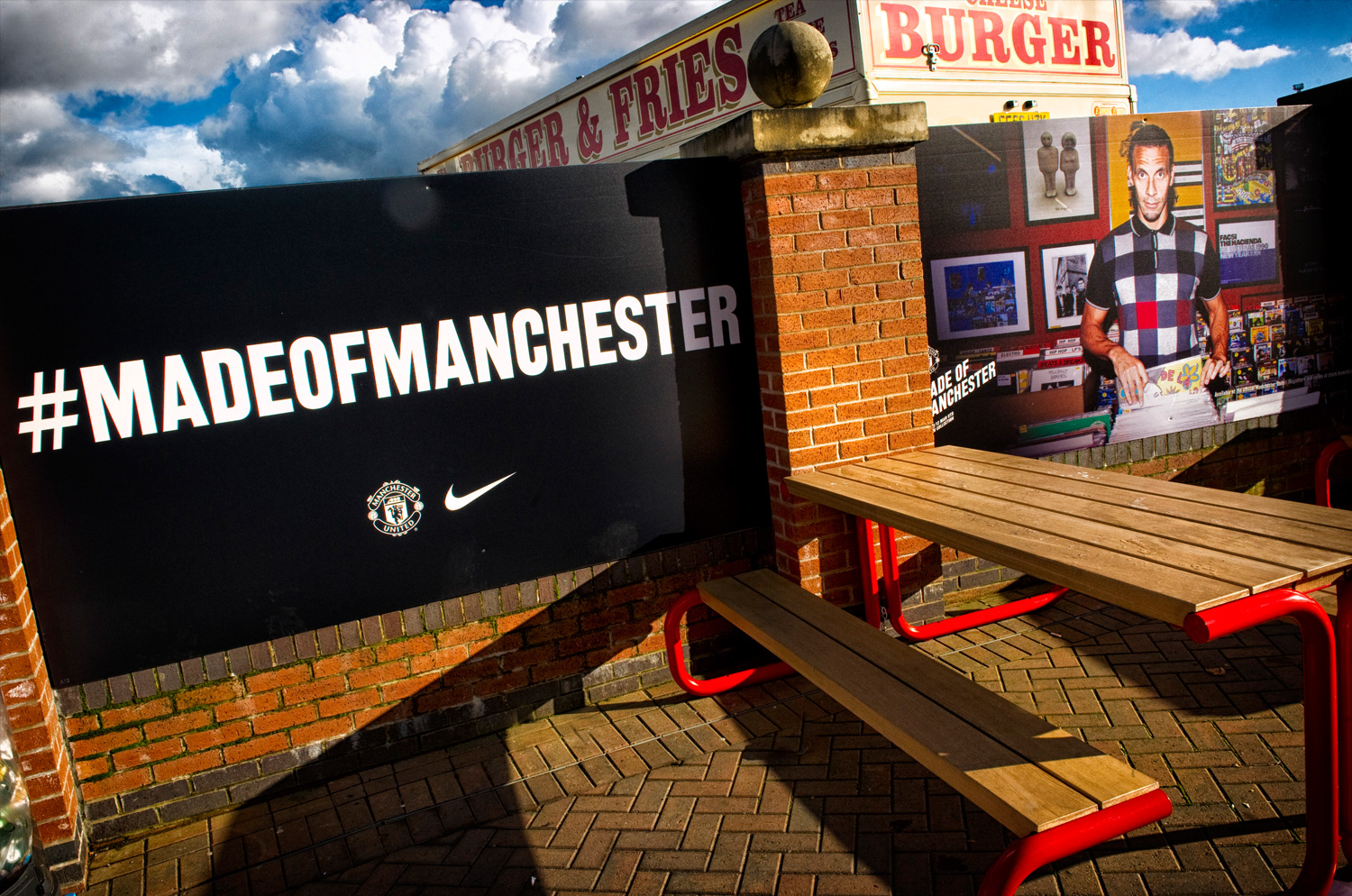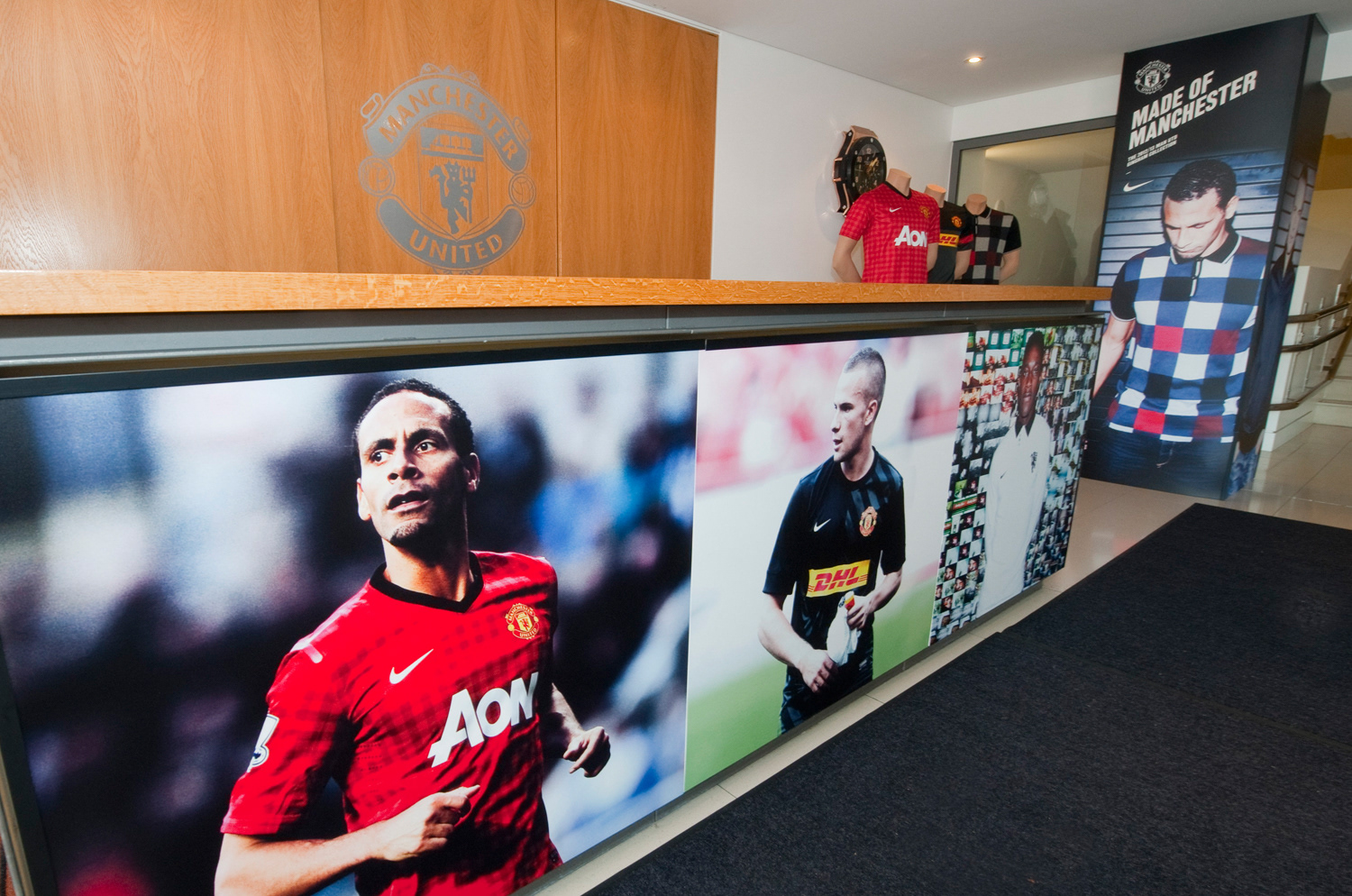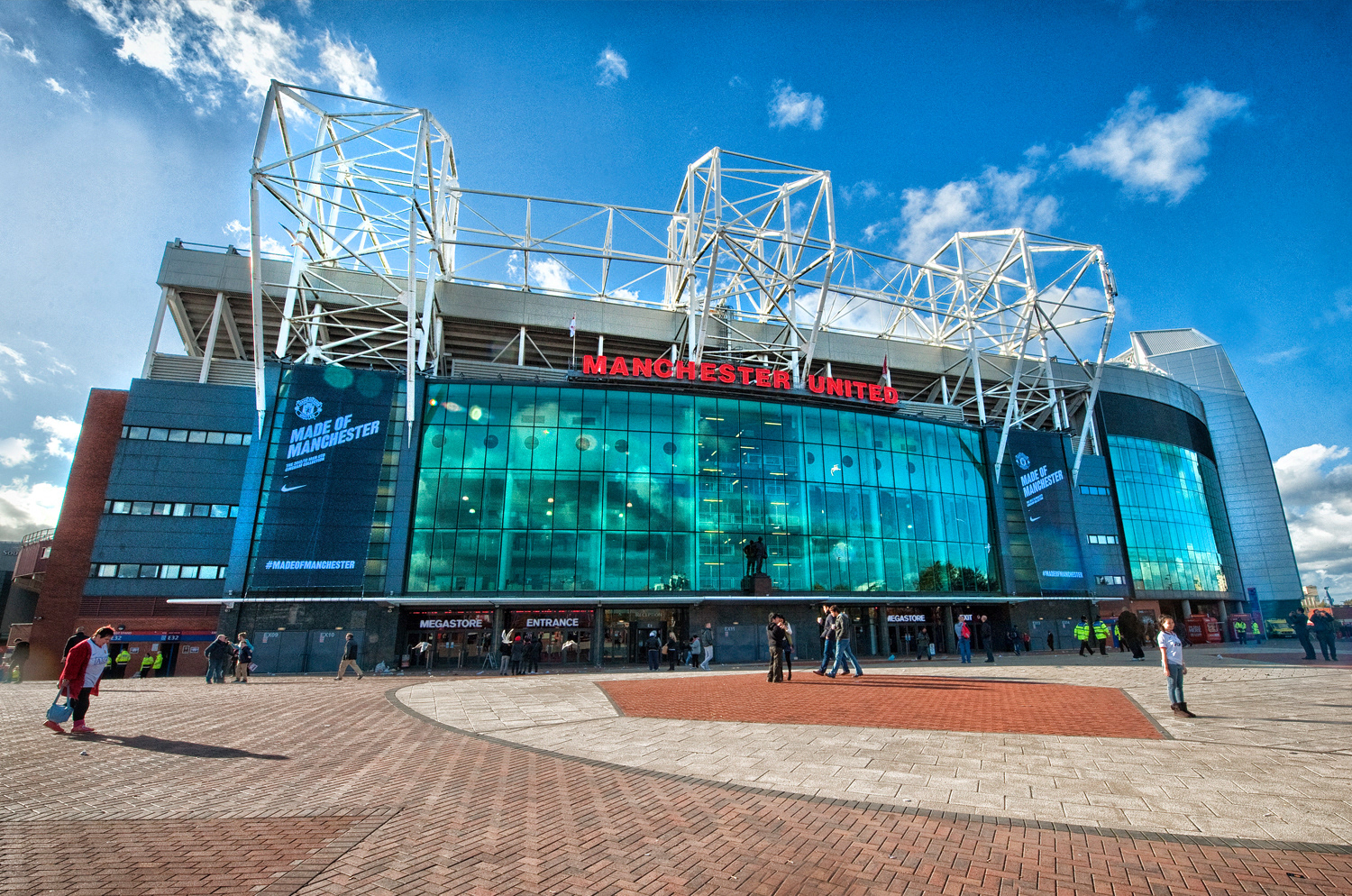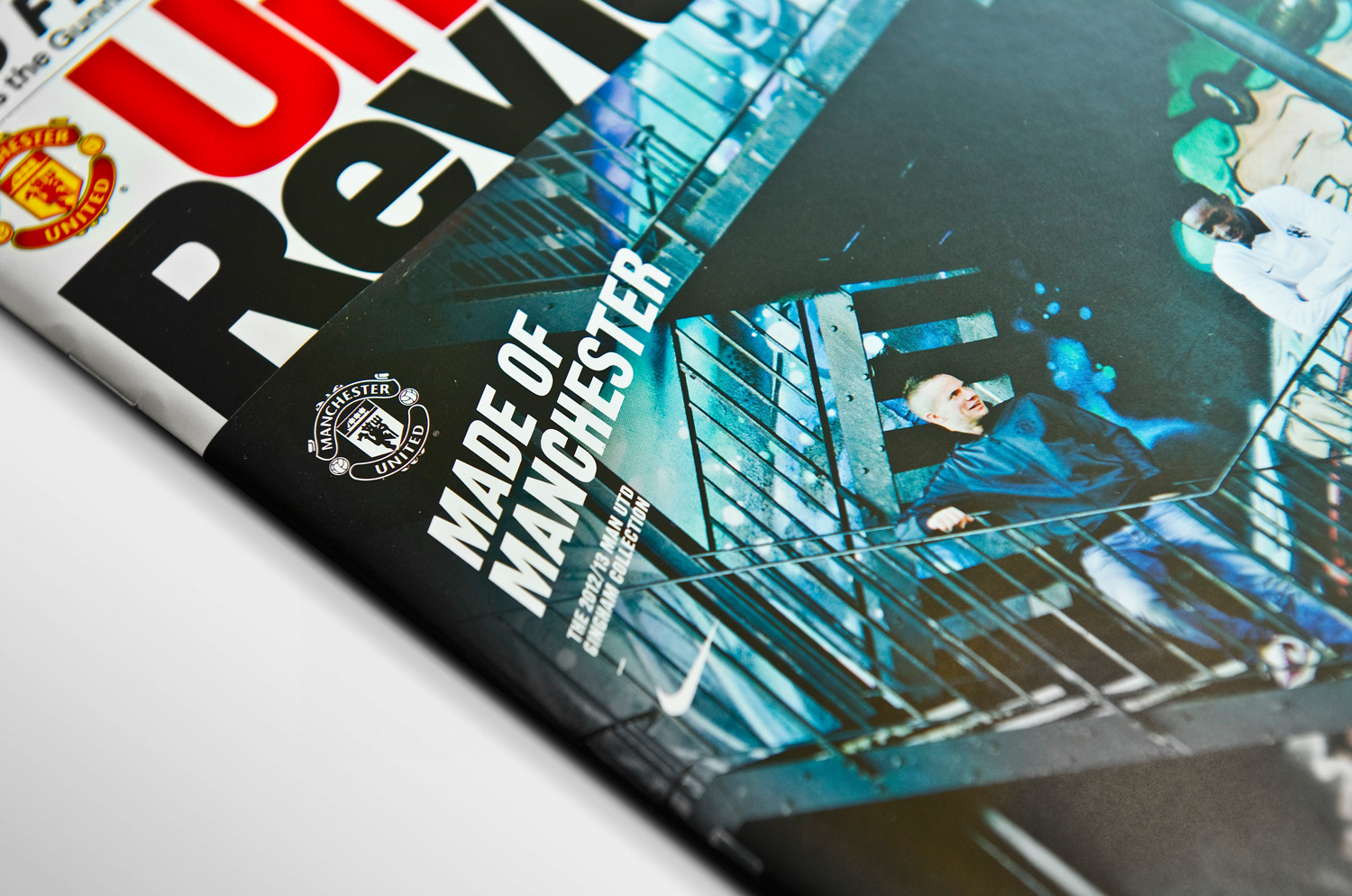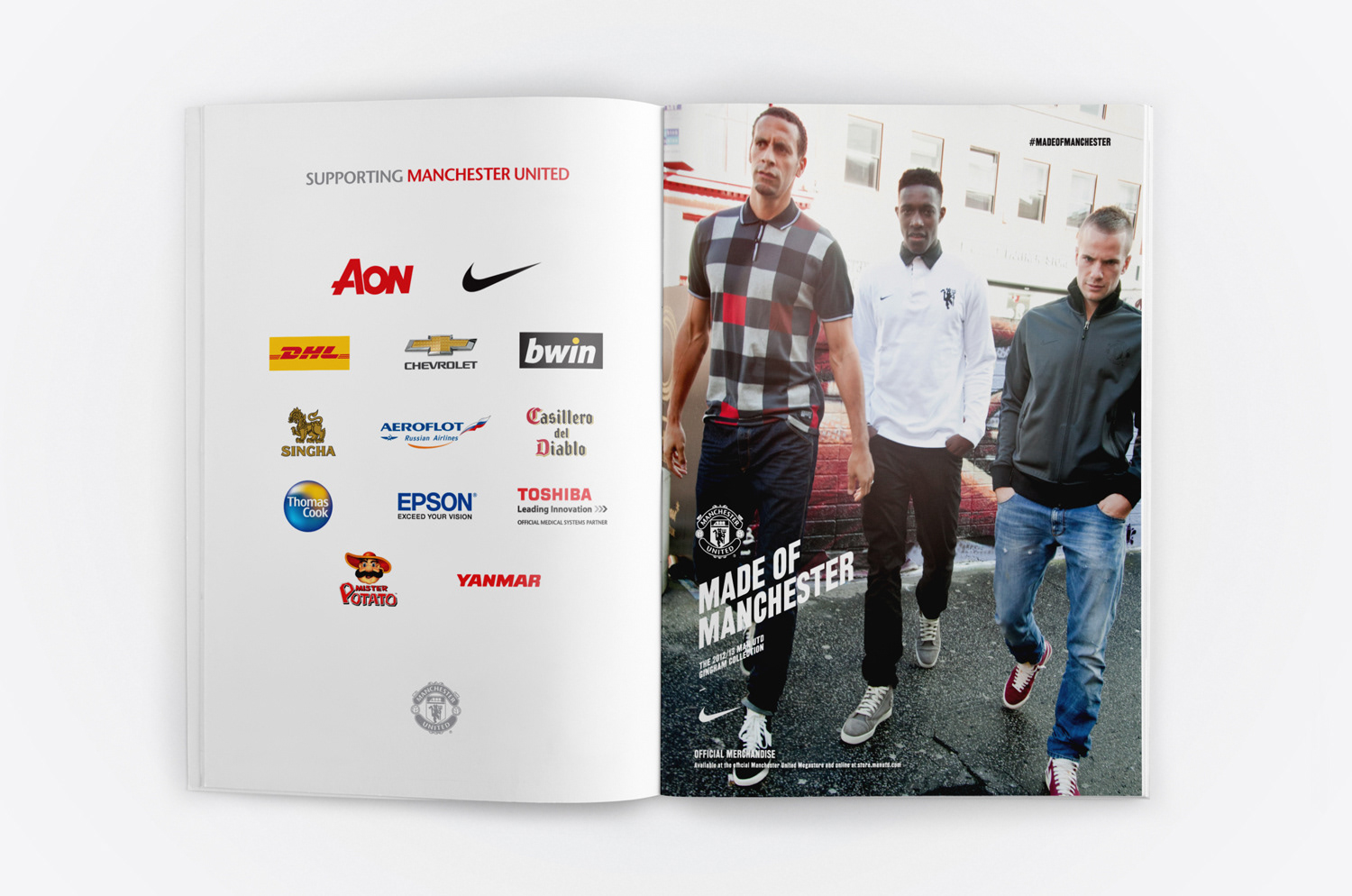 I also developed a post-campaign book, designed as a celebratory gift from Manchester United to the Partner. A clever detail was using the Gingham material as the book's 'endpapers'. Juxtaposed against a silver foil blocked campaign logo at the front, the industrial theme of the campaign was apparent from the first page.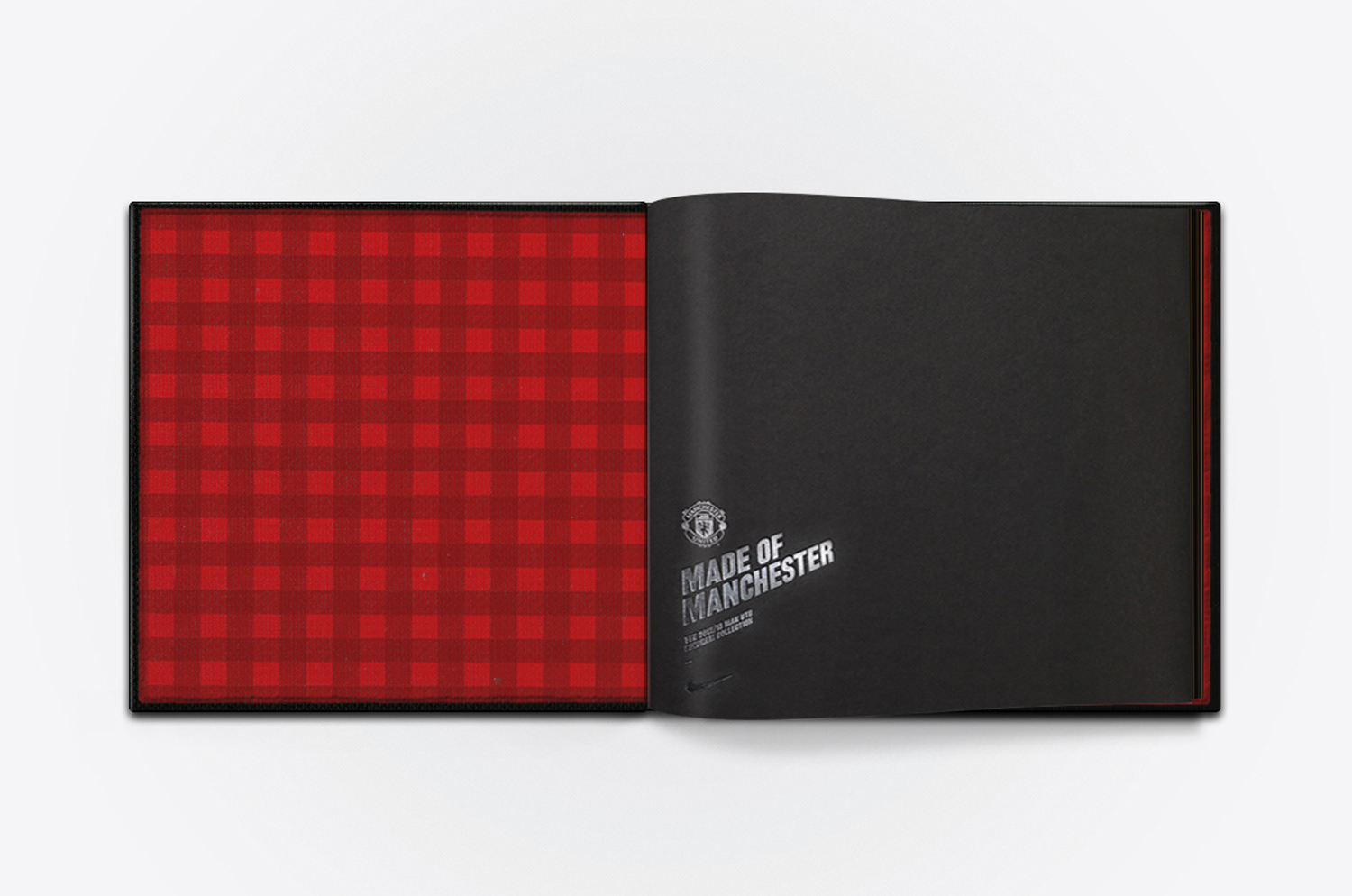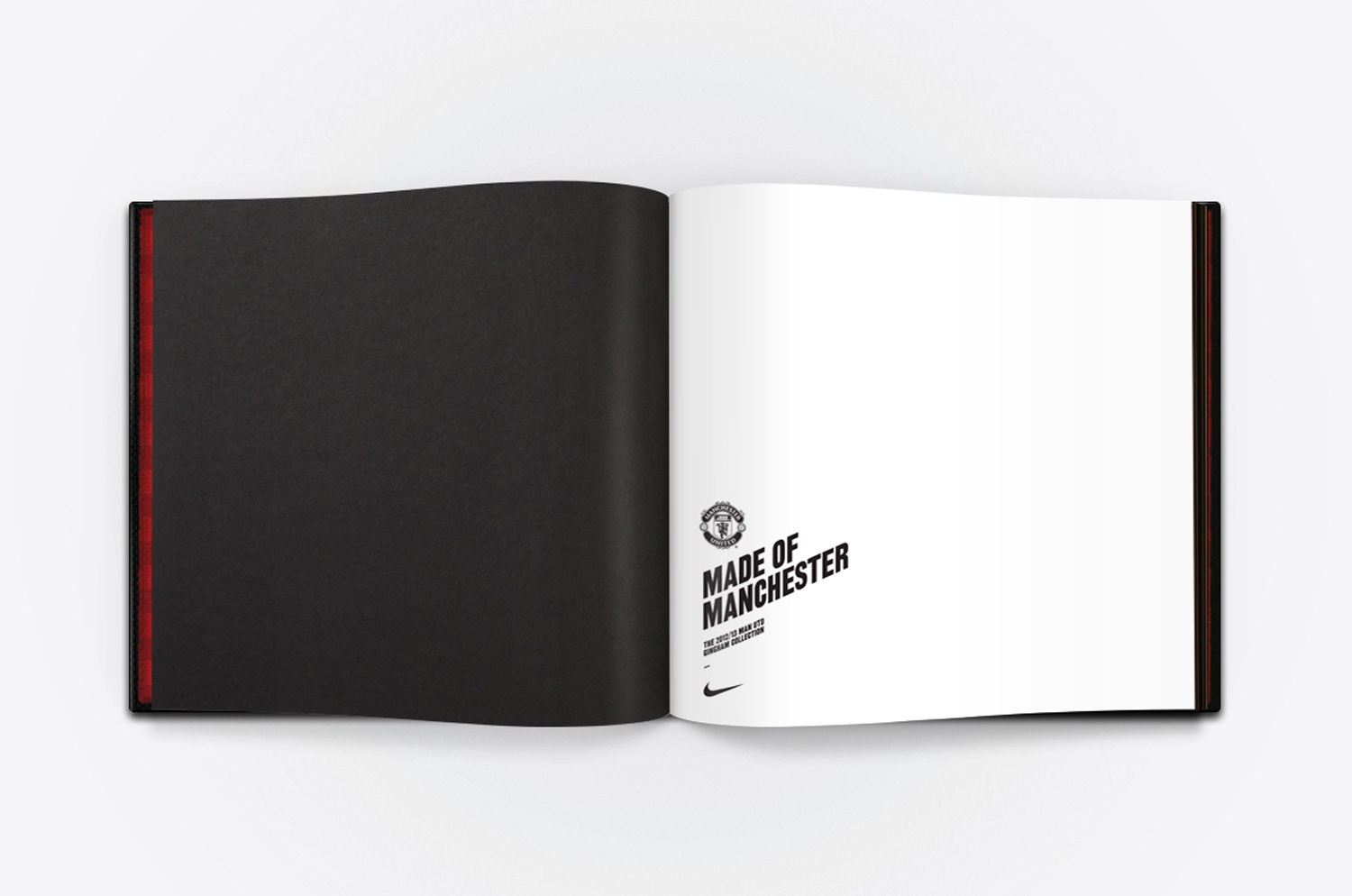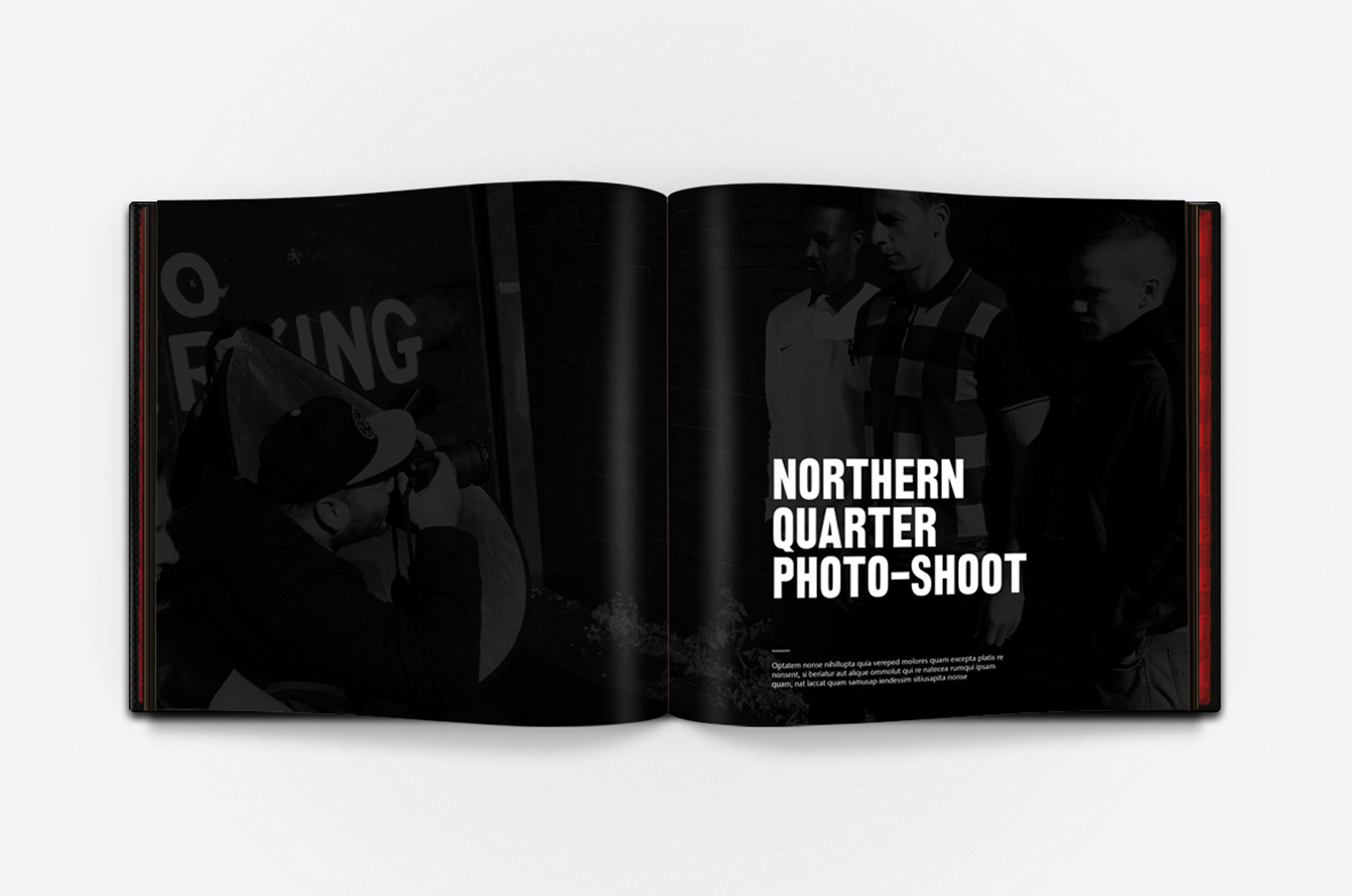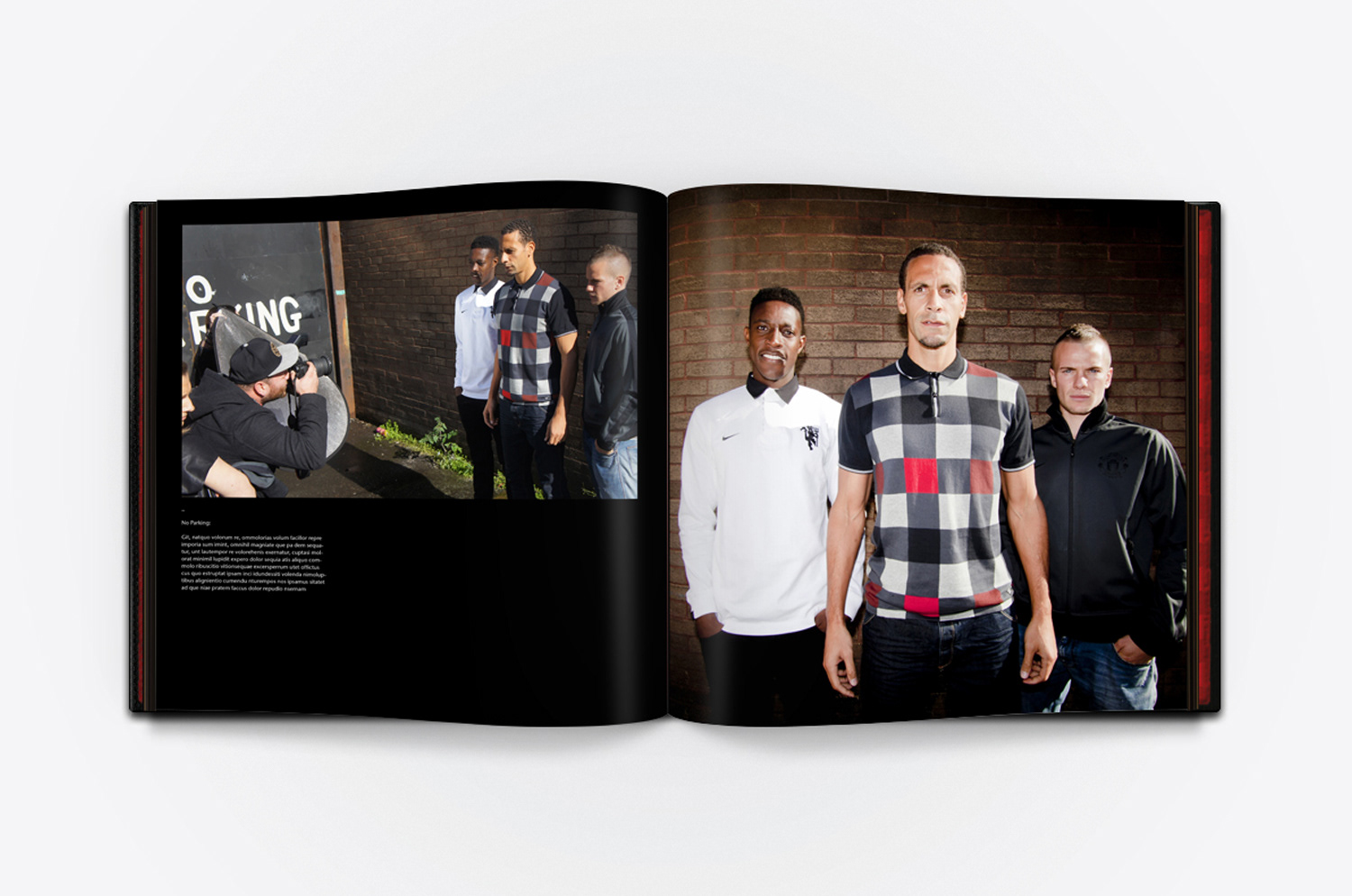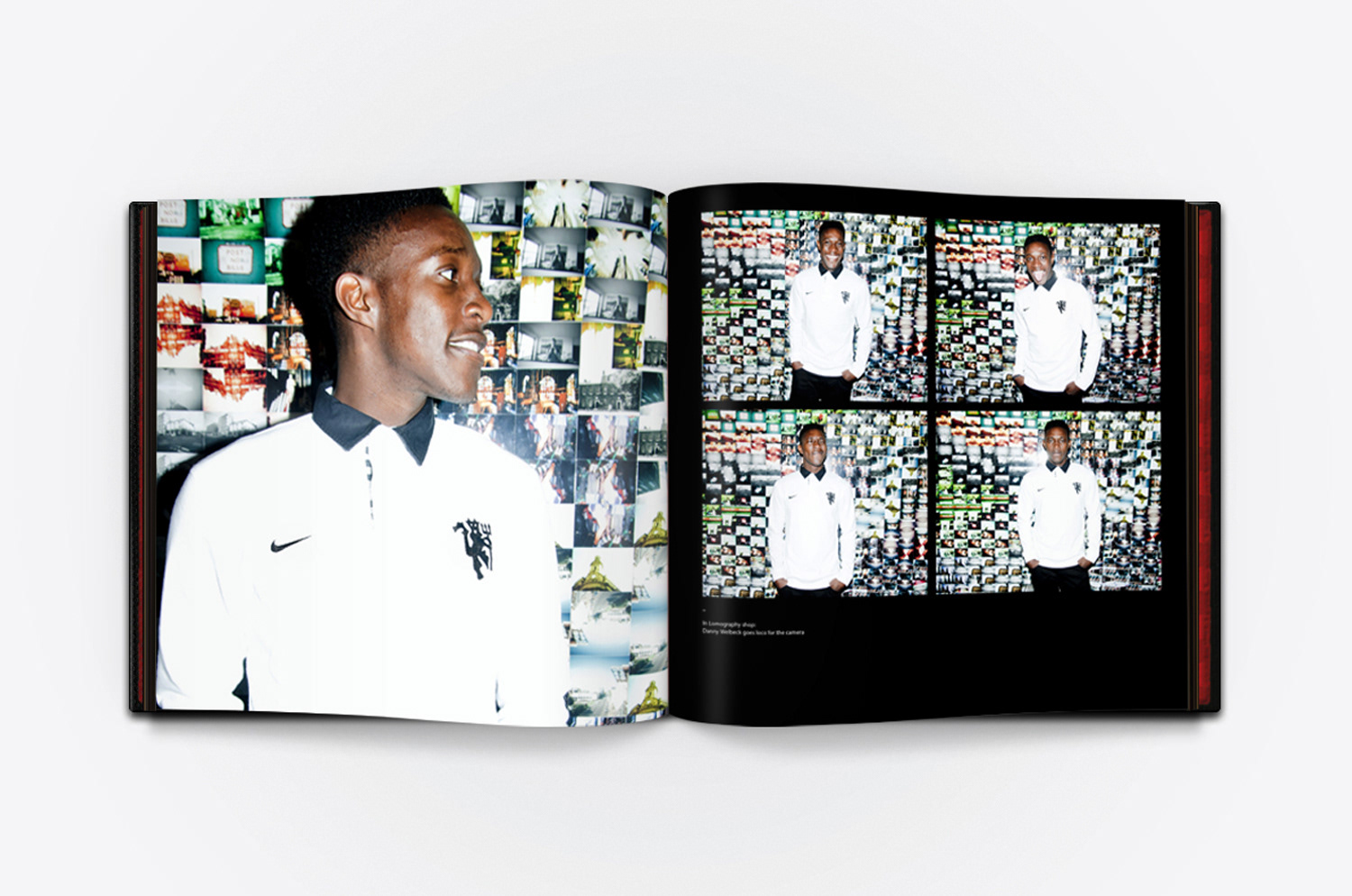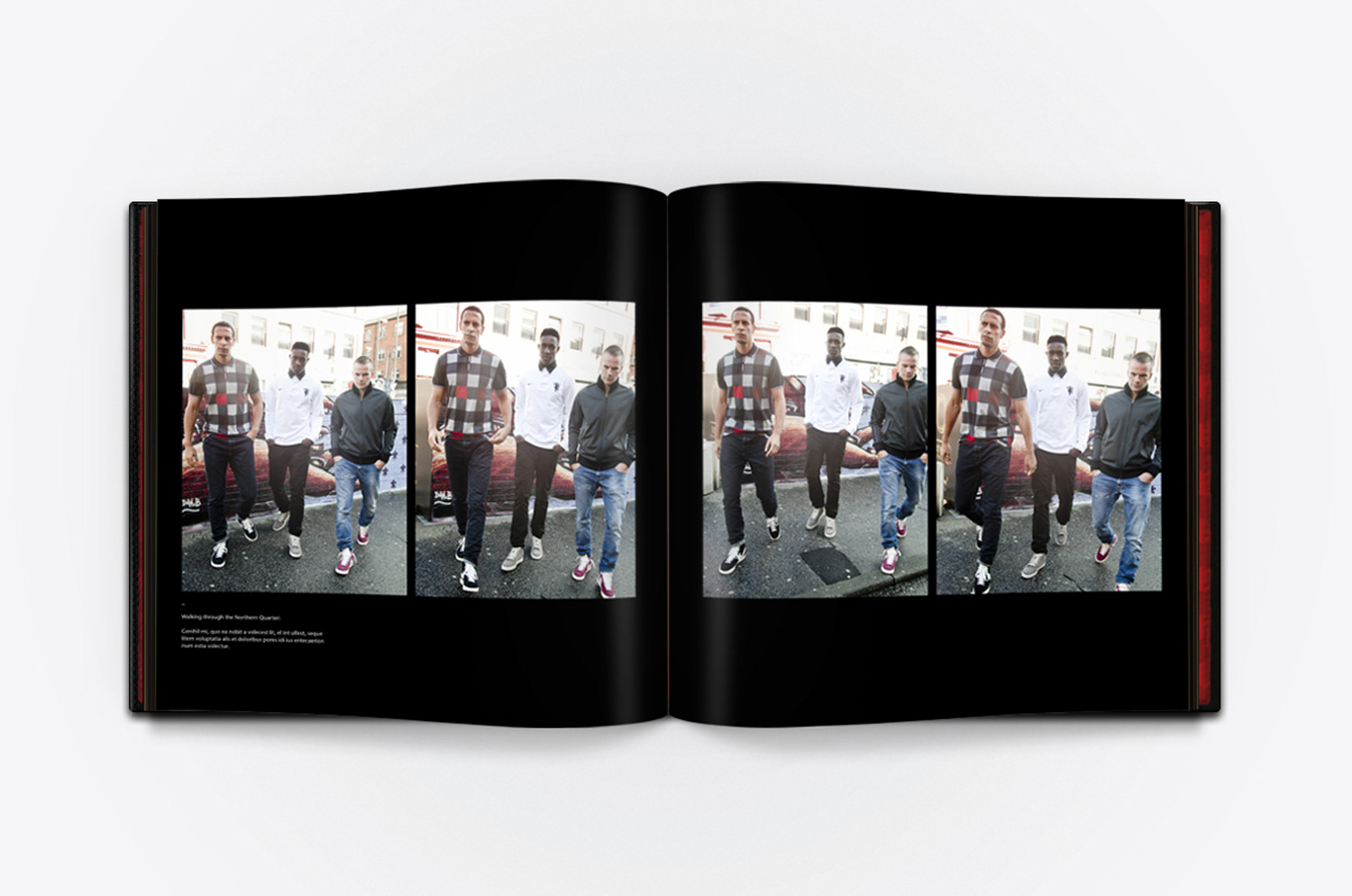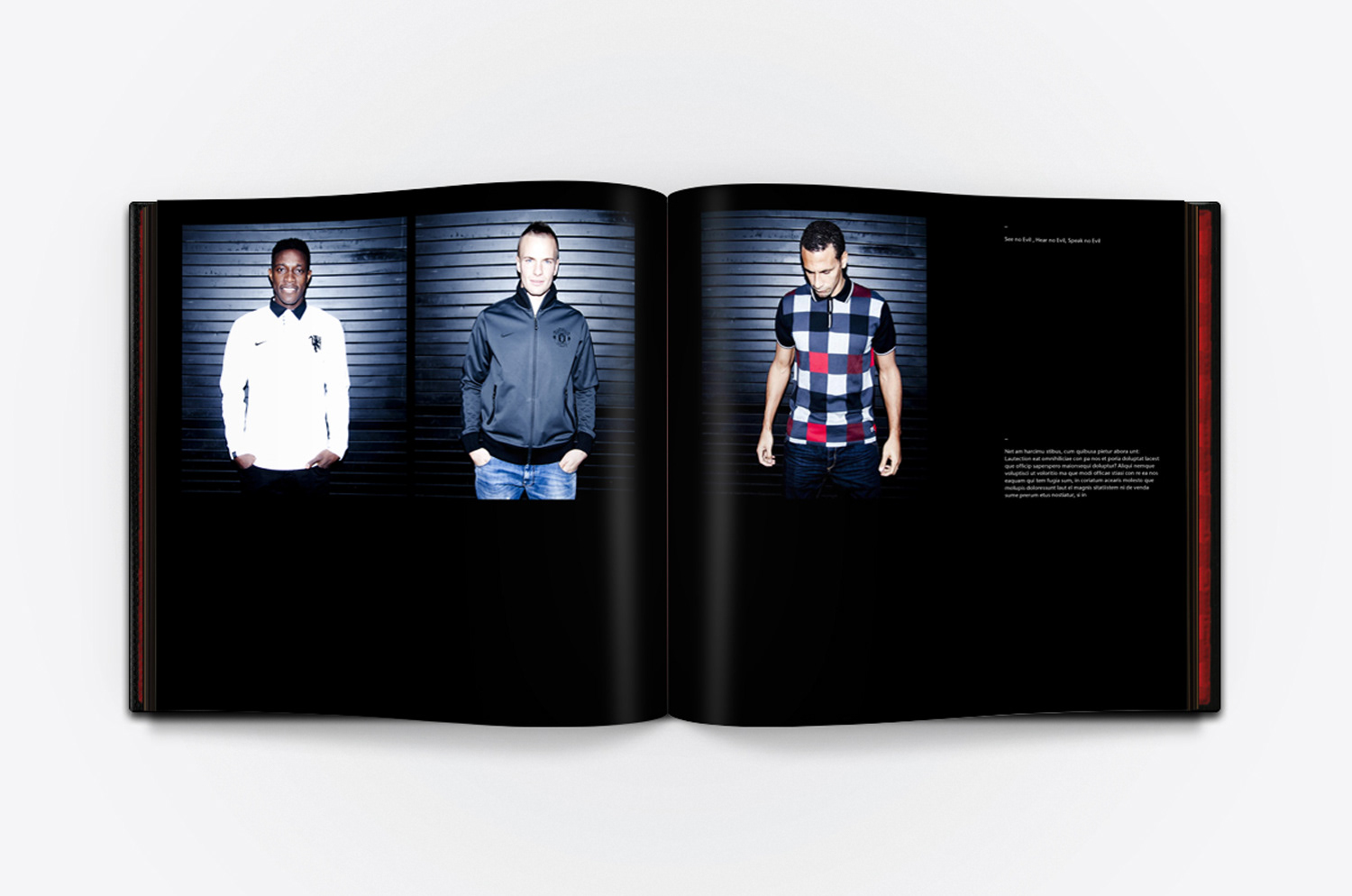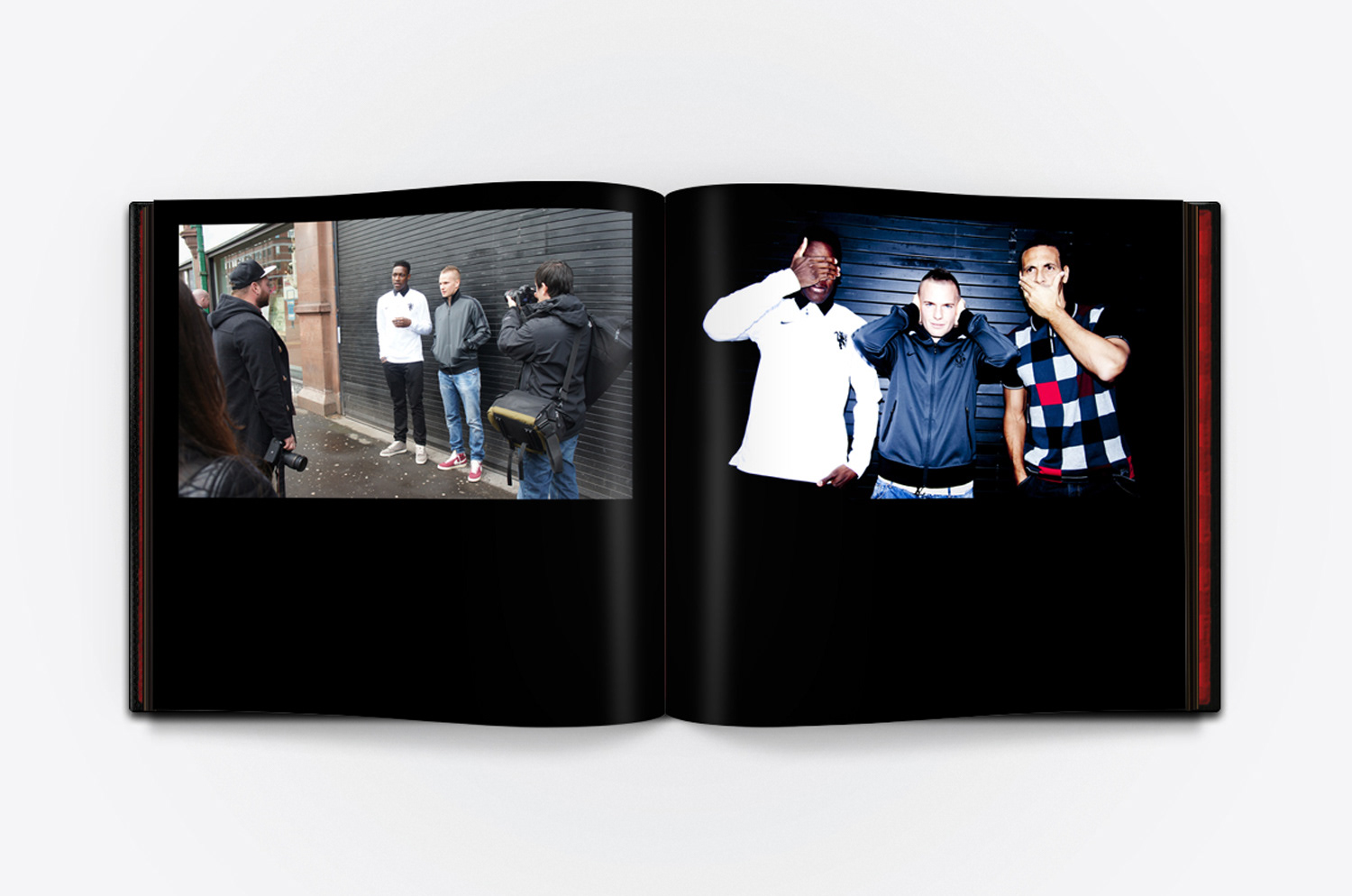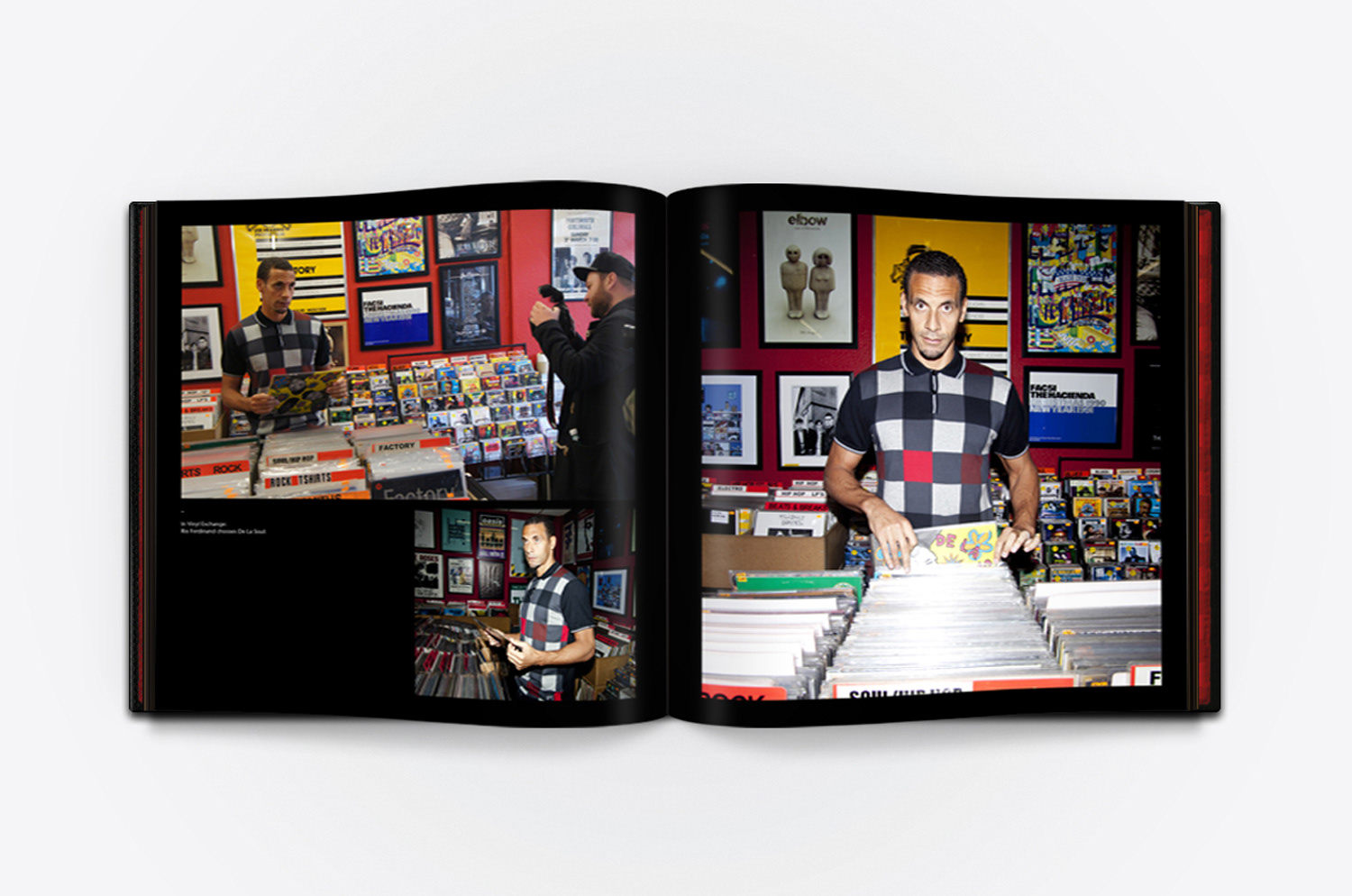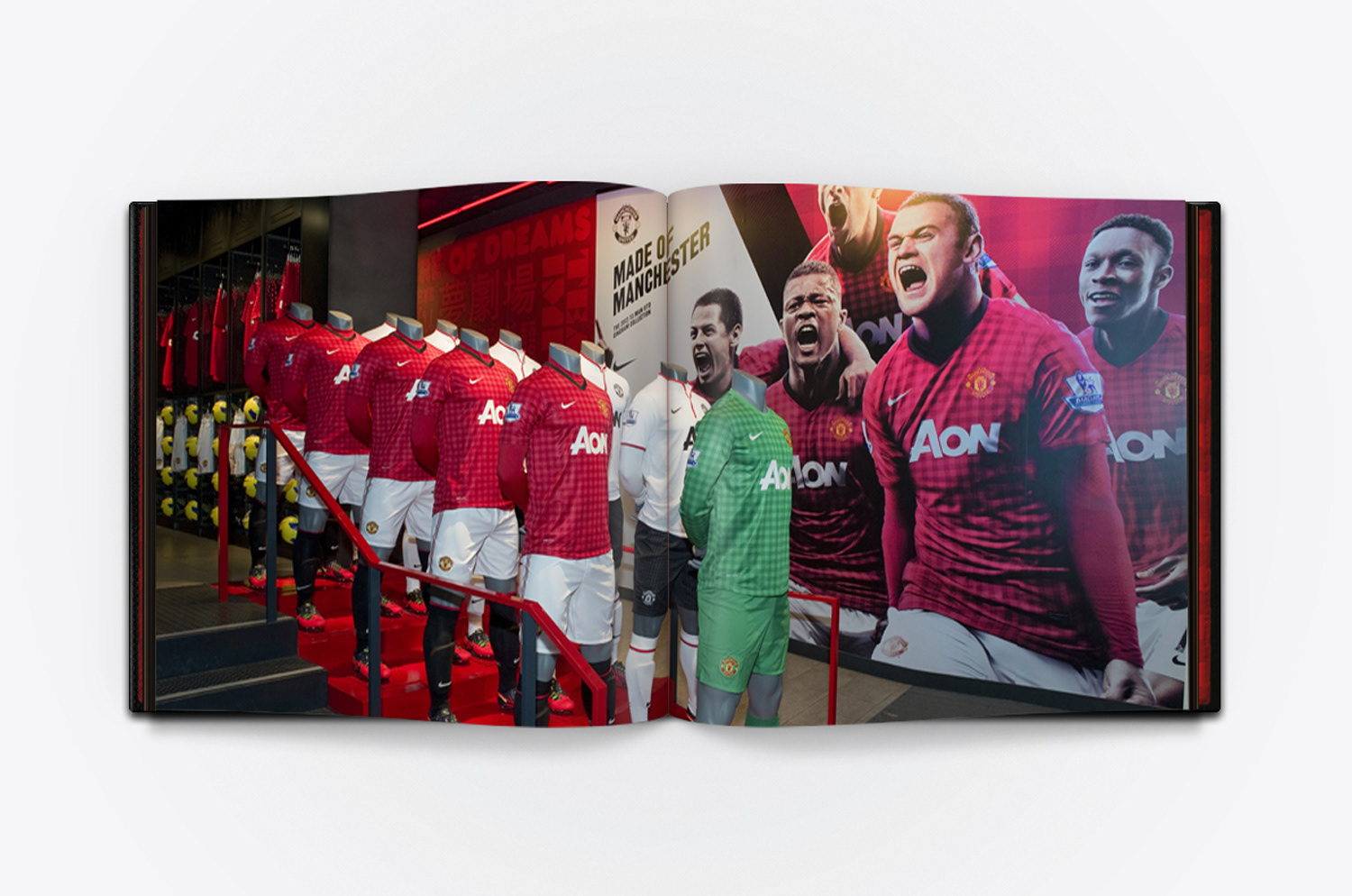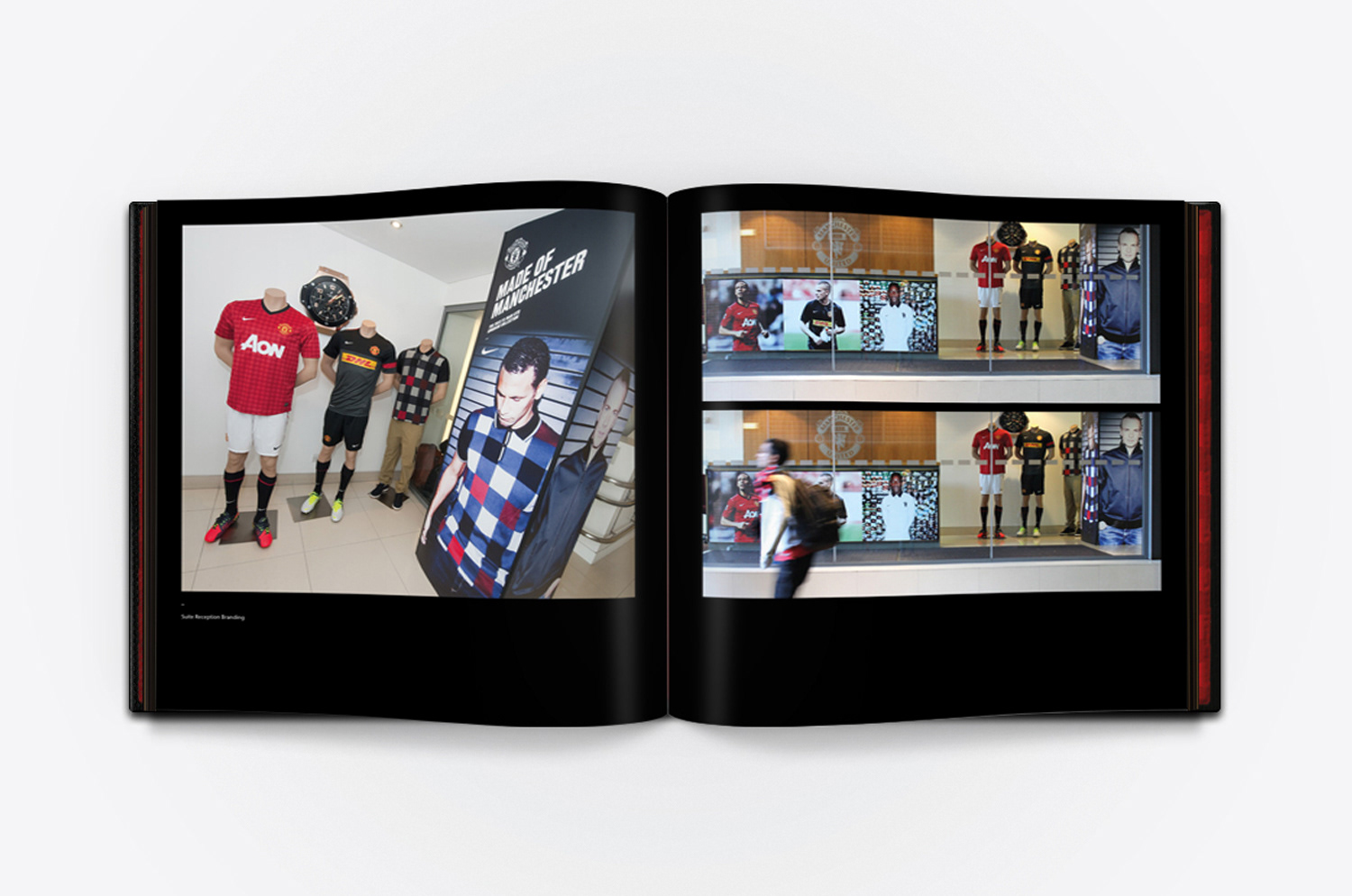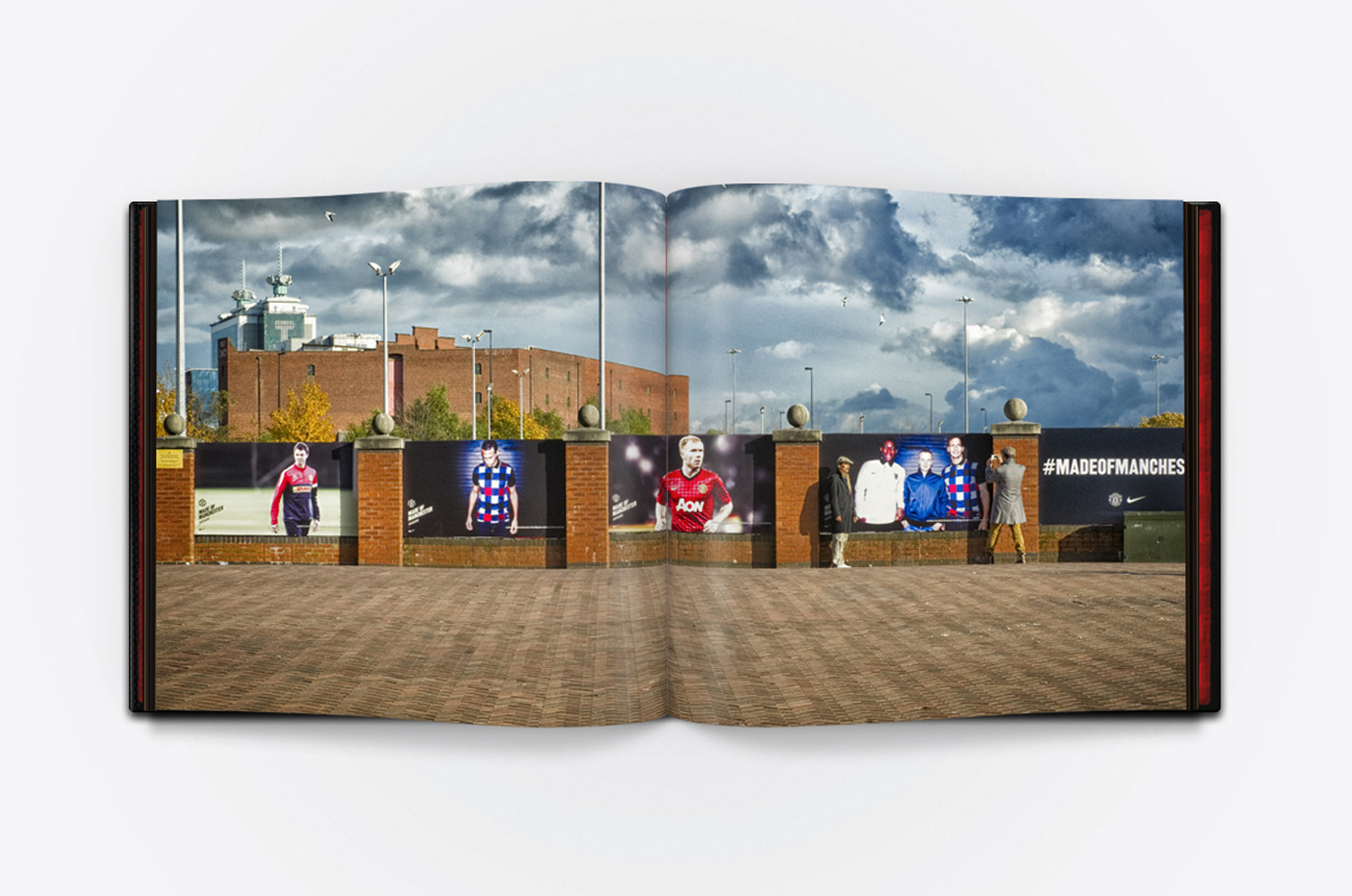 Web adverts on manutd.com and uniteddirect.com ran for the whole 2012/13 Season