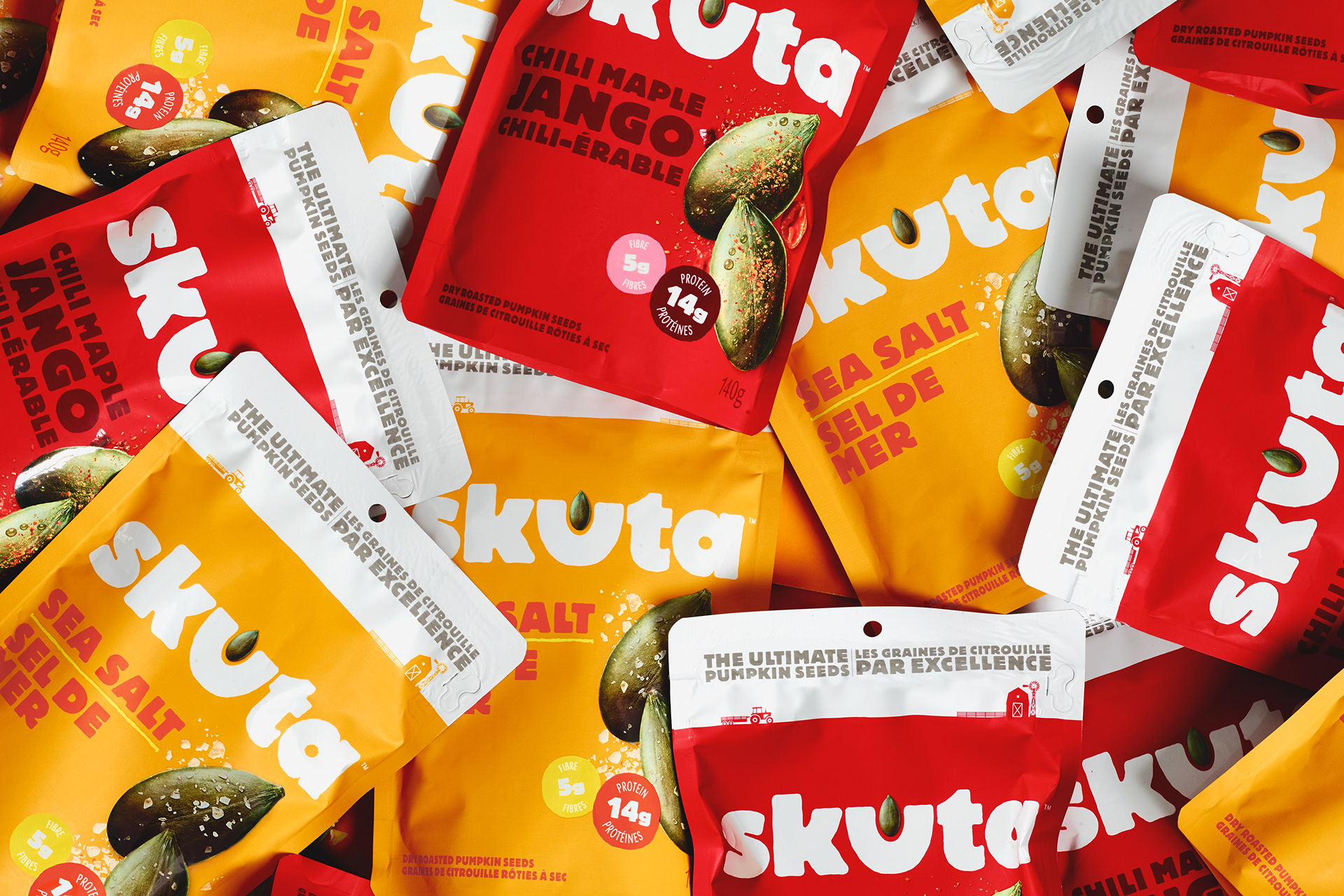 Jacob MacKellar, an enterprising farmer, has a dream to create a big brand from a small seed. On a mission to introduce consumers to a unique variety of pumpkin seeds that has been cultivated for centuries by Austrian farmers, Jacob searched for a partner who both understood retail markets and had experience in creating large successful food brands.
Dossier developed a strategy and coined a name that captures the playful spirit of the brand. Skuta, from the First Nations Algonquin word for pumpkin and squash, pays homage to the plant's origins in North America.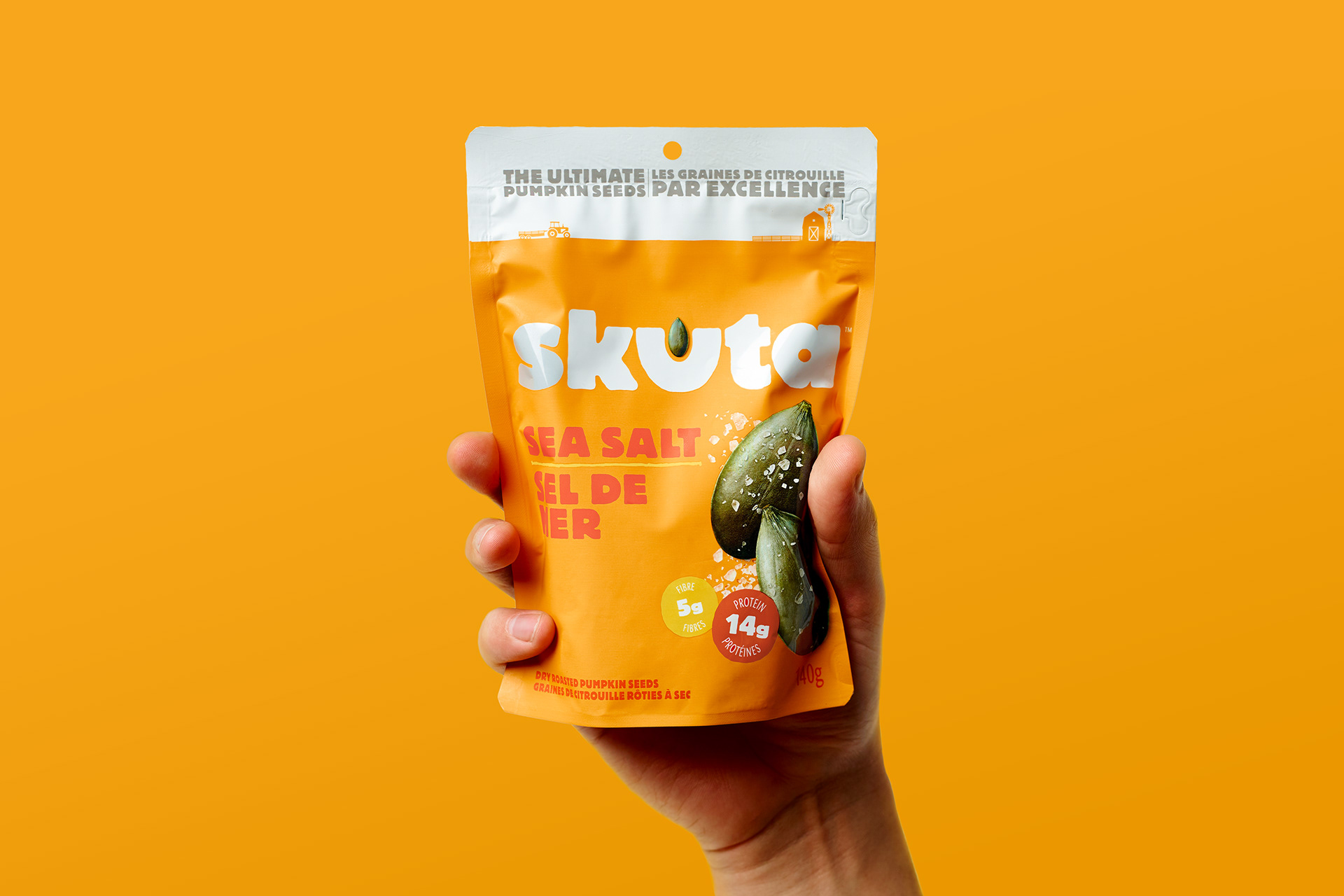 Using the strategy as a springboard, I created an engaging brand identity and standout packaging program with a vibrant colour palette and bold, bespoke design elements.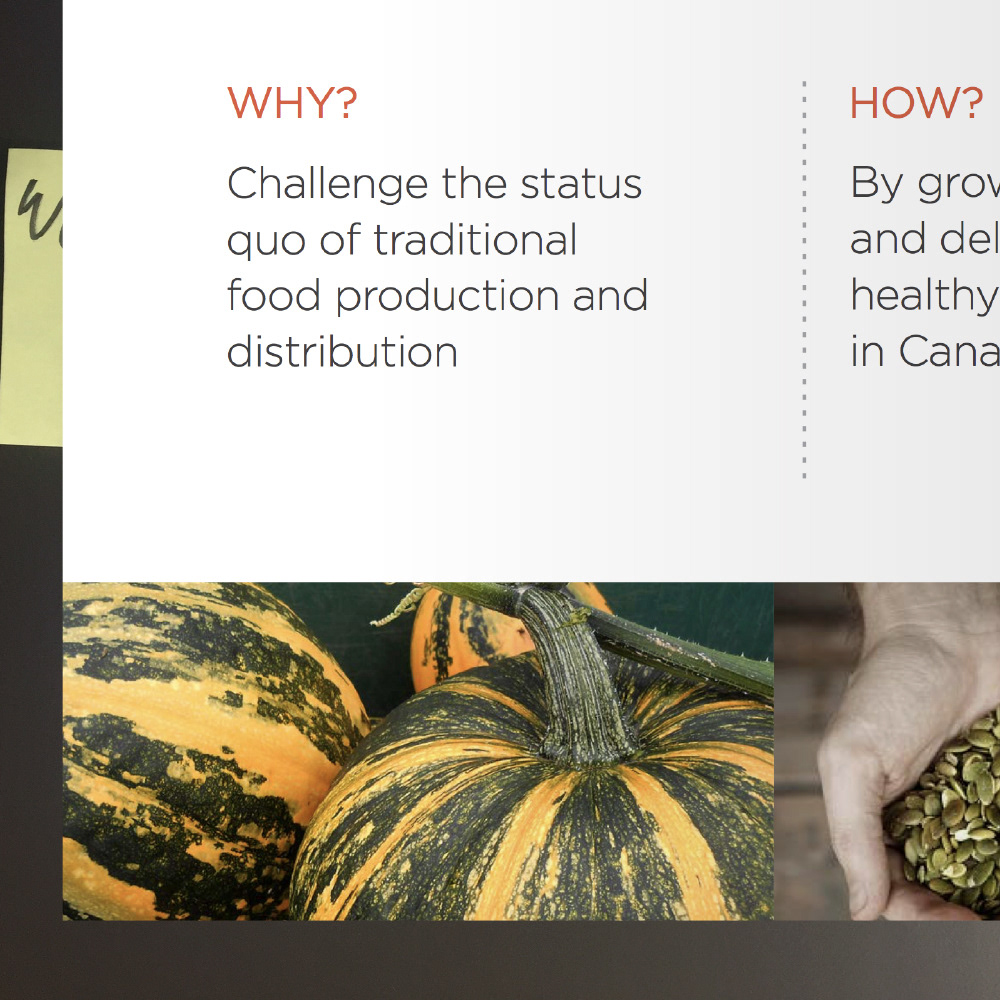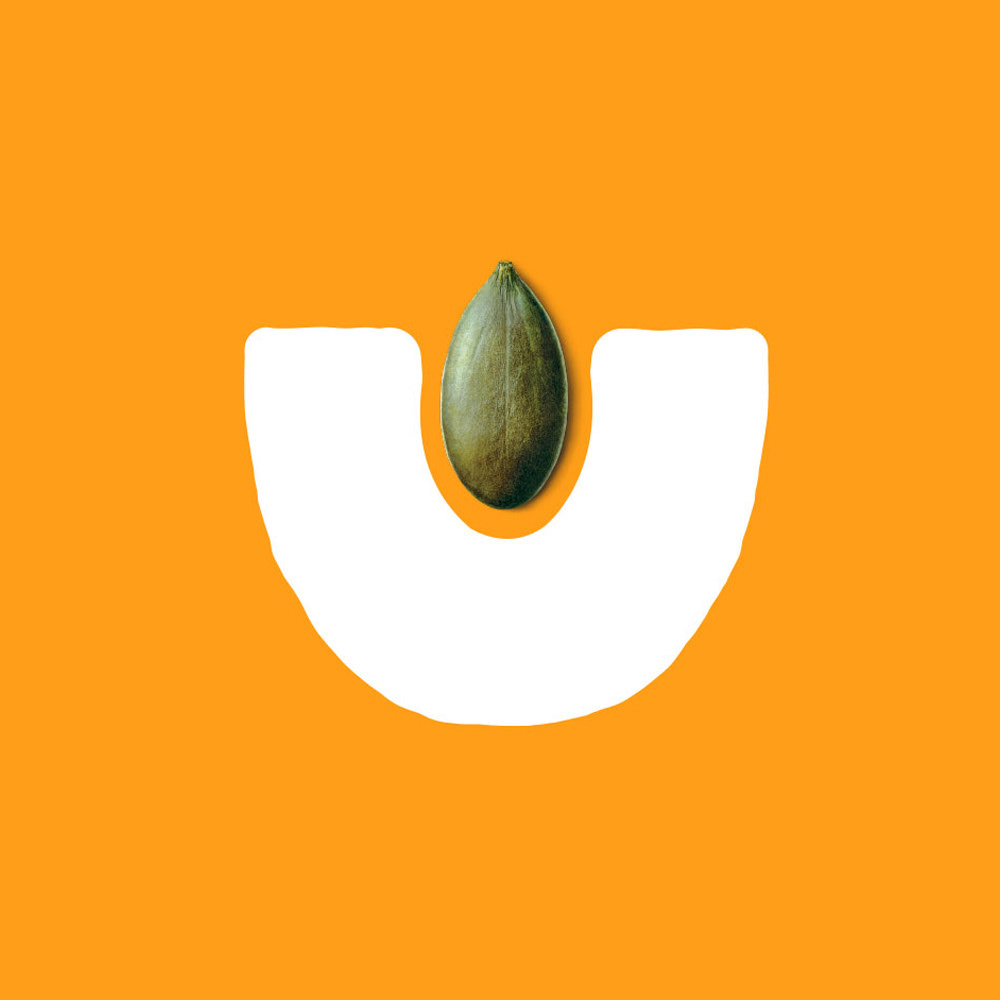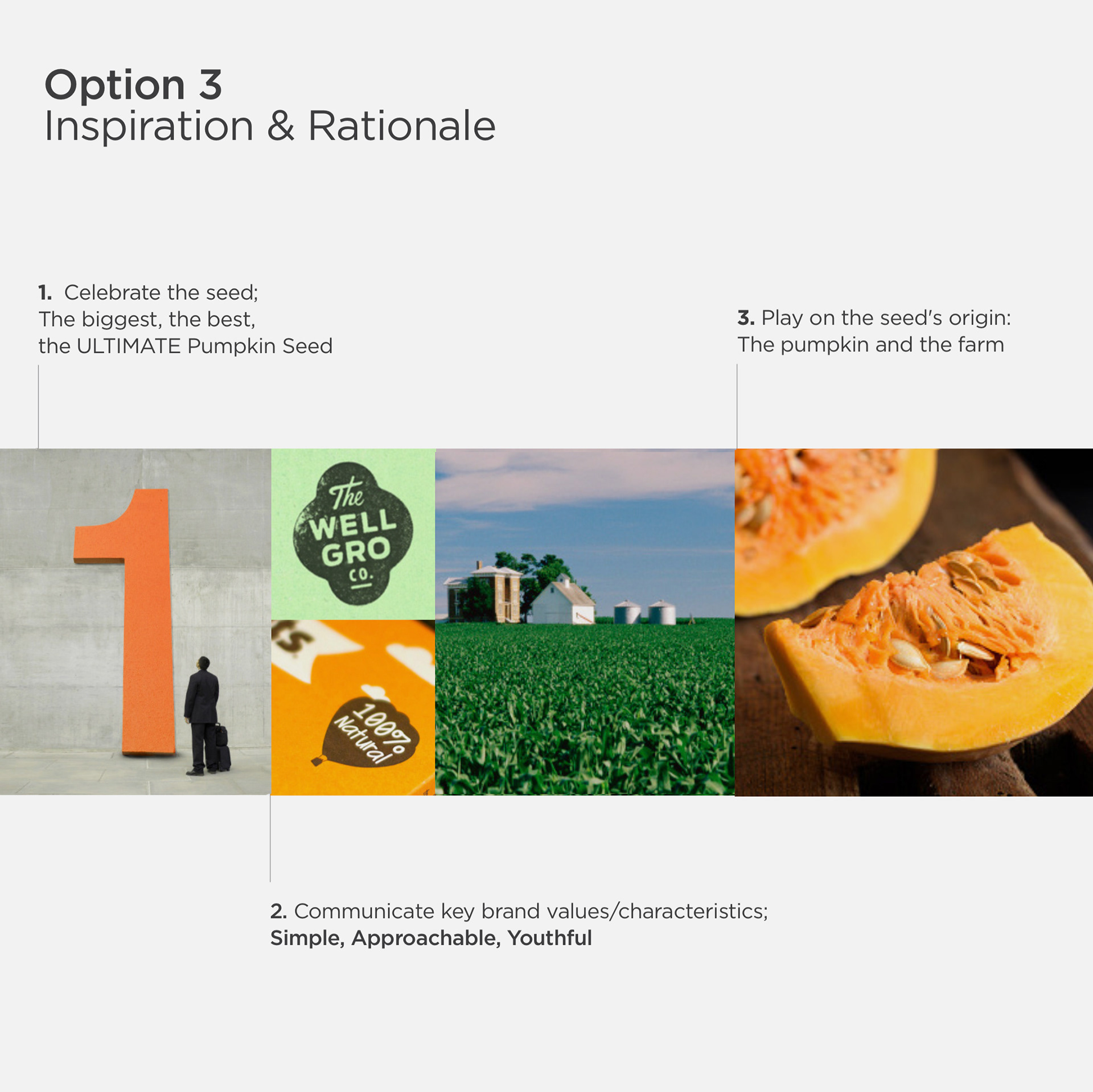 The concept for the visual identity is rooted in the concept that Skuta seeds are the 'Ultimate Pumpkin Seed'. This idea is reinforced with the seed itself the hero of the brand. Nestled within the 'u' of the word Skuta, the logotype abstractly depicts the seed's origin.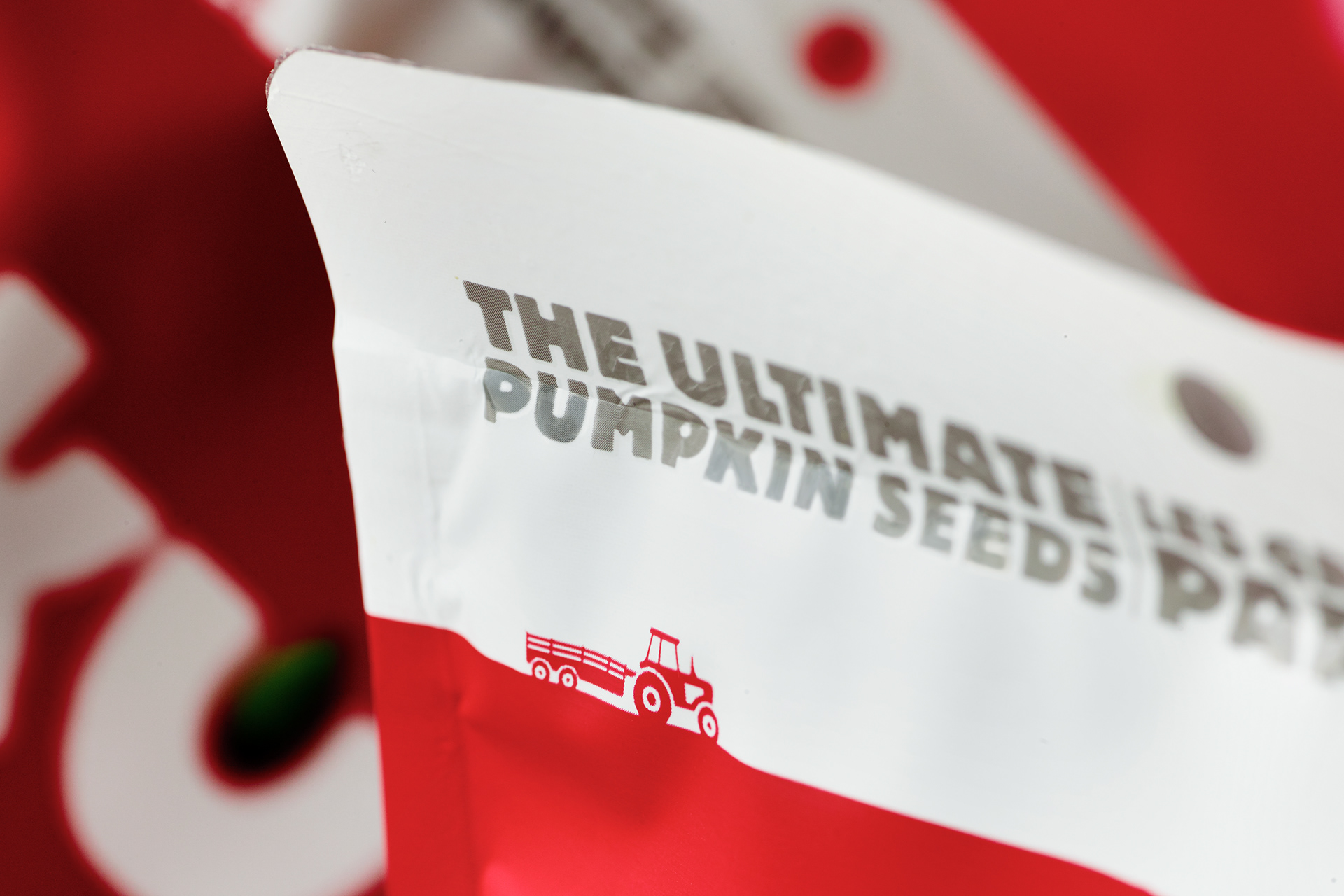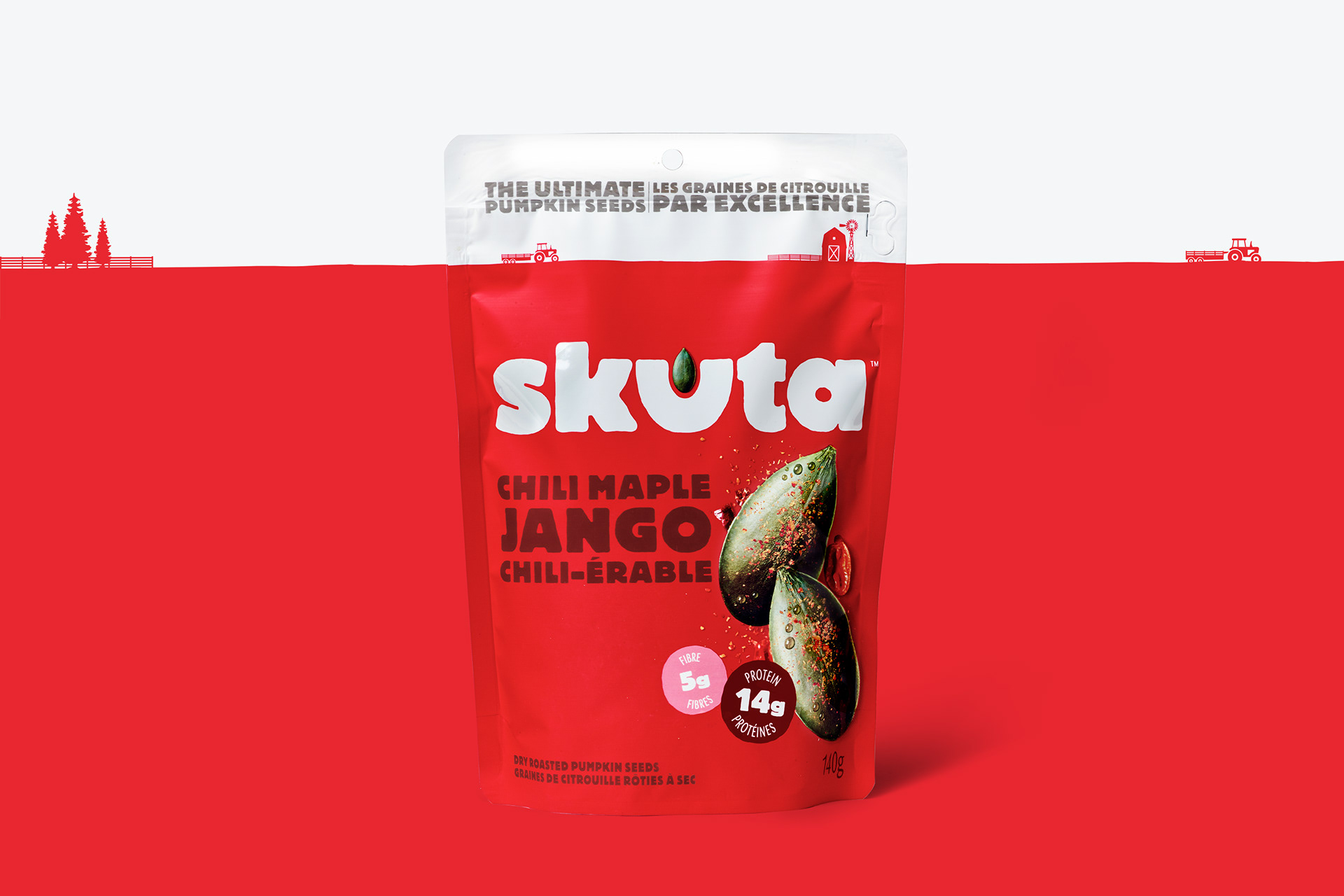 I art directed photo-shoots for the packaging and designed the Costco shipper, as well as put together a basic brand standards.